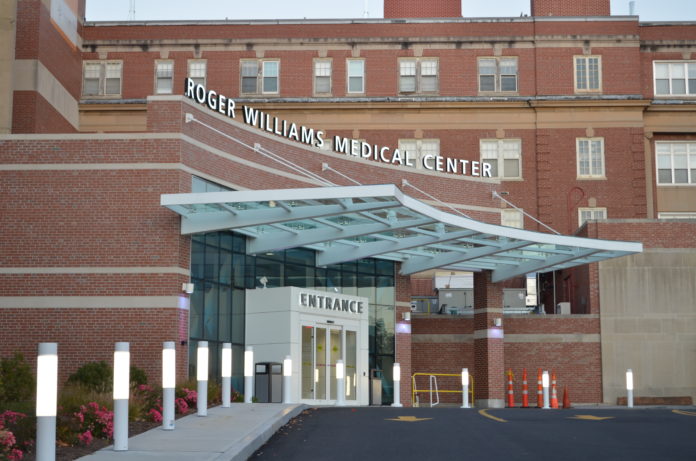 Four out of nine Rhode Island hospitals received the highest grade of A in the Leapfrog Spring 2017 Hospital Safety Grade report released Wednesday.
Leapfrog produces the report every spring and fall and rates how well hospitals protect patients from preventable medical errors, injuries and infections within the hospital.
Receiving A grades were South County Hospital, The Miriam Hospital, Rhode Island Hospital and Roger Williams Medical Center. Newport Hospital received a B. Receiving C grades were Kent County Memorial Hospital, St. Joseph Health Services of Rhode Island, Landmark Medical Center and Westerly Hospital.
Southcoast Health's three hospitals – St. Luke's Hospital in New Bedford, Charlton Memorial Hospital in Fall River and Tobey Hospital in Wareham –  also received A grades in the Leapfrog report.
Also in Southeastern Massachusetts, St. Anne's Hospital in Fall River received an A grade. Leapfrog said St. Anne's has received an A in every scoring update of the Leapfrog report since its inception in 2012.
The Leapfrog Hospital Safety Grades assign A, B, C, D and F letter grades to hospitals nationwide. A total of 823 out of 2,639 hospitals nationwide received an A for their commitment to reducing errors, infections and accidents that can harm patients.
Another 706 hospitals received a B, with 933 receiving a C, 167 earning a D, and 10, an F.
"When we launched the Leapfrog Hospital Safety Grade in 2012, our goal was to alert consumers to the hazards involved in a hospital stay and help them choose the safest option. We also hoped to galvanize hospitals to make safety the first priority day in and day out," Leah Binder, president and CEO of Leapfrog, said in a statement. "So far, we've been pleased with the increase in public awareness and hospitals' commitment to solving this terrible problem. But we need to accelerate the pace of change, because too many people are still getting harmed or killed."
The five states with the highest percentage of A hospitals this spring are Maine, Hawaii, Oregon, Wisconsin and Idaho.
Maine is the only state to sustain its ranking as one of the top five states in percentage of A graded hospitals since the safety report began five years ago.
Massachusetts ranks eighth best on the state rankings list with 31 A hospitals out of 60, or 51.7 percent. Rhode Island ranked 12th for having four A hospitals out of nine, or 44.4 percent.
Alaska, Delaware, the District of Columbia and North Dakota all ranked last for having no hospitals with A grades.
Not included in the rankings were Butler Hospital, Memorial Hospital of Rhode Island and Women & Infants Hospital, all members of Care New England, and Bradley Hospital, part of Lifespan.
Lori Stabile is the PBN Web Editor.