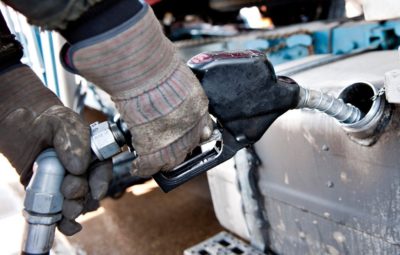 PROVIDENCE – Gas prices in Rhode Island this week for self-serve, regular unleaded are down 2 cents to $2.32 a gallon, AAA Northeast said on Monday. Rhode Island prices are currently 3 cents below the national average of $2.35 a gallon. Year over year, Rhode Island gas prices are 9 cents higher than 2016. The range for gas prices in the Ocean State is 32 cents, from $2.18 to $2.50 a gallon.
Massachusetts prices for self-serve, regular unleaded gasoline did not change this week and remain at an average of $2.30 per gallon. This is 12 cents higher year over year with a price range of 34 cents, from $2.12 to $2.46 a gallon.
The national average price for self-serve, unleaded regular gas decreased 4 cents this week to $2.36 a gallon, 14 cents higher than this time last year.
"Typically, gas prices tick upward at this time of year, as weather warms and more travelers take to the roads. But a glut of gasoline in the U.S., coupled with record-high refinery production and lower crude oil prices in recent weeks, is buffering consumers from dramatic price increases," Lloyd Albert, AAA Northeast senior vice president of public and government affairs, said in a statement on Monday.
Chris Bergenheim is the PBN web editor.