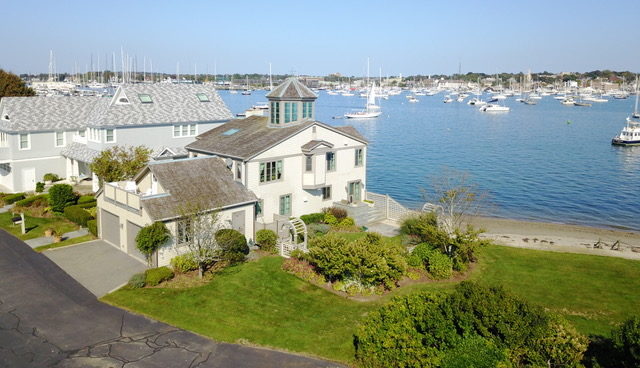 NEWPORT – A detached condominium on Goat Island that overlooks Newport sold this week for $2.75 million, the highest condo sale of the year to date in Rhode Island.
The listing was held by Gustave White Sotheby's International Real Estate. The buyer was represented by Hogan Associates.
Goat Island, accessed by a causeway from Newport, has a row of free-standing houses that are part of an island condominium property. The complex includes a shared pool, tennis courts, waterfront gazebos and security.
The condo that sold, at 19 Defenders Row, was the last in a line of such harbor houses, and so offered 300-degree water views, according to Matt Hadfield, broker and owner of Hogan Associates. The property has cantilevered decks that take advantage of the views.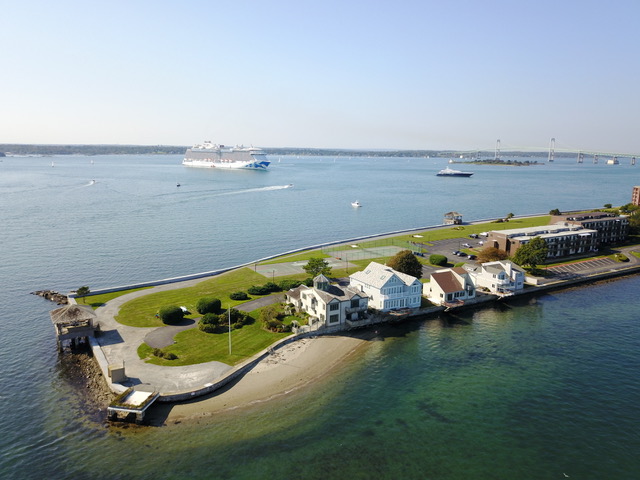 The property was listed for $3.295 million and has four bedrooms and four bathrooms, according to an online listing.
Mary MacDonald is a staff writer for the PBN. Contact her at macdonald@pbn.com. Follow on Twitter at @MaryF_MacDonald.