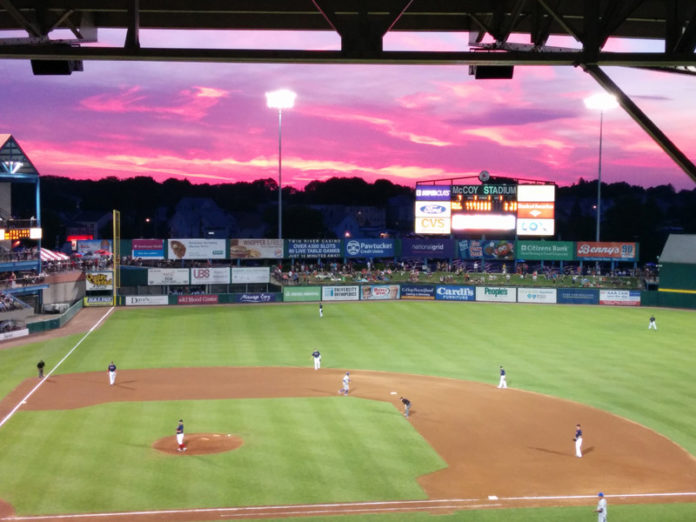 PAWTUCKET – Mayor Donald R. Grebien held a press conference Tuesday calling for the General Assembly to act to approve a deal to build a ballpark at the Apex site in the city.
The mayor said that Worcester, Mass., officials were in the process of finalizing a deal to move the Pawtucket Red Sox to Massachusetts.
The Worcester Telegram and Gazette reported last week that team officials had a long meeting with Worcester city officials.
"Rhode Island's leaders must act and approve this proposal in January," said Grebien in a statement. "Our PawSox are going to end up in Worcester if we do not act. We cannot afford to watch the tax dollars go to another city and another state."
WJAR-TV NBC 10 reported that Grebien also said that if the General Assembly failed to pass support for the stadium, that Pawtucket has a "plan B" and would pay for the stadium itself with a deal that would direct more revenue to the city.
Earlier on Tuesday, House Speaker Nicholas A. Mattiello expressed reservations about having public funding for the new stadium on Rhode Island Public Radio – saying that if the PawSox left Rhode Island, it would reflect "the will of the people."
In response to the Senate Finance Committee's revamped PawSox stadium deal, Republican Party Chairman Brandon S. Bells panned the deal. "I did not think it would be possible for the Senate Finance Committee to revise the original bill to make it worse for the taxpayer … but they have."
Gov. Gina M. Raimondo still supports the proposal for the Slater Mill park.
"Gov. Raimondo believes this PawSox proposal protects Rhode Island's taxpayers, keeps the team in Pawtucket and will help to revitalize that city," said David Ortiz, spokesman for the governor. "It would be a shame if the team goes to Worcester. The legislature should do its work and take up the legislation when they return in January."