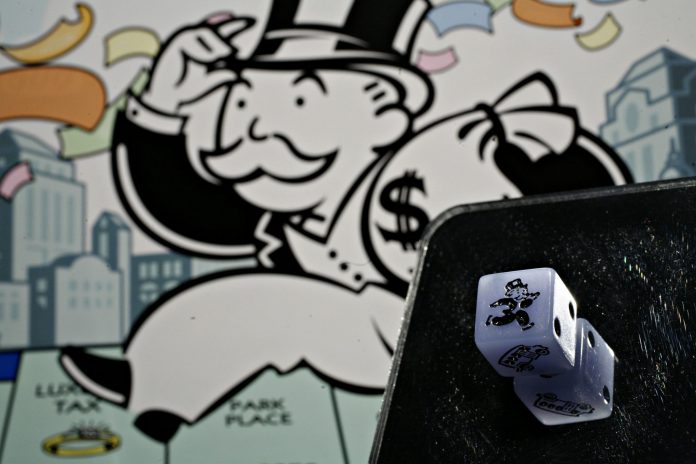 PAWTUCKET – Hasbro Inc. reported a profit of $220.4 million in 2018, a 44.4 percent decline from $396.6 million in 2017, the company announced Friday.
Earning per diluted share were $1.74 for the year, compared with $3.12 in 2017.
The company's 2018 revenue totaled $4.58 billion, a 12.1 percent decline year over year from $5.21 billion.
The company reported that it paid $309.3 million in cash dividends for the year.
Hasbro said it incurred $89.3 million in severance charges for the year. The company also estimated that the incremental costs impact of the shuttering of Toys R Us was $60.4 million in 2018.
Operating profits for the company's United States and Canada segment, its international segment and its entertainment and licensing segment all declined in 2018.
Income tax expense for the year declined to $50 million from $389.5 million, including an income tax benefit of $13.9 million in the fourth quarter.
"2018 was a very disruptive year, driven by the bankruptcy and liquidation of Toys R Us across most of the world and a rapidly shifting consumer and retail landscape," said Brian Goldner, Hasbro's chairman and CEO, in a statement. "During 2018, we diversified our retailer base, meaningfully lowered retailer inventories and delivered innovative new offerings to our global consumers. We were not, however, able to recapture as much of the Toys R Us business during the holiday period as we anticipated, as the effect of its liquidated inventory in the market was more impactful than we and industry experts expected. It is an unprecedented yet finite event. In addition, as we discussed throughout the year, our European shipments declined as the teams successfully lowered retailer inventories amidst a declining toy and game market."
Revenue for the company's franchise brands segment declined 9 percent to $2.44 billion from $2.69 billion. The company reported growth in Monopoly and Magic: The Gathering was offset by a decline in all of the franchise brands.
Partners brands revenue declined 22 percent, falling to $987.3 million from $1.27 billion. The company said the segment saw revenue growth in Marvel products and Beyblade products, which was offset by declines in Star Wars, Disney Princess, Frozen and Trolls properties.
Hasbro gaming brands revenue declined 12 percent to $787.7 million from $893 million. The company experienced revenue growth in Dungeons and Dragons, Don't Step in It, Connect 4 and Jenga, offset by losses in Pie Face, Speak Out and other properties.
The emerging brands segment revenue increased 1 percent to $358.8 million from $354.8 million, attributable to the introduction of Lost Kitties, Yellies and the performance of Power Rangers licensing revenues.
Fourth-quarter profit was $8.8 million, compared with a $5.3 million loss one year prior. Revenue was $1.39 billion, a decline from $1.6 billion in the fourth quarter 2017.
Hasbro stock declined 4.3 percent as of 12:15 p.m., following the earnings report.
Chris Bergenheim is the PBN web editor. Email him at Bergenheim@PBN.com.