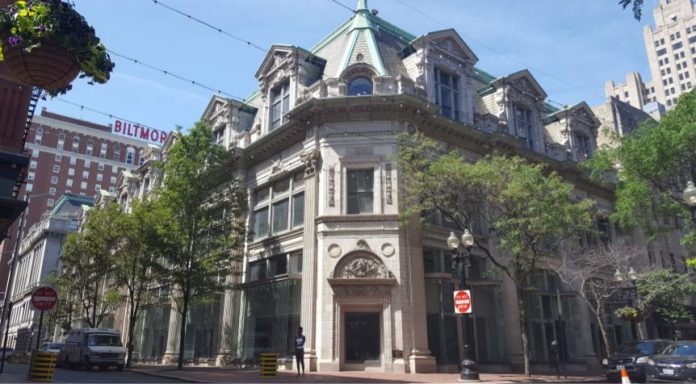 PROVIDENCE – A developer's plan to create a boutique hotel from the adjoining old Providence Journal and Kresge buildings on Westminster Street has been approved by the Downtown Design Review Committee.
The committee on Dec. 10 approved the proposed site plan and design contingent on the redesign of the storefront windows gaining approval from the state's historic preservation officer.
The project would involve the renovation of the buildings into Hotel Hive Providence, according to the plans.
The hotel, at 203 Westminster St., would have accesses onto Westminster, Eddy and Fulton streets. The basement would include car parking for guests.
The first floor would be renovated to accommodate a work space, pizza restaurant and bar. The two buildings will be connected through a new interior opening, according to the plans.
According to the design by Providence-based ZDS Inc., the hotel would have four floors of guest rooms and a rooftop lounge, as well as a raised lookout perch overlooking Kennedy Plaza.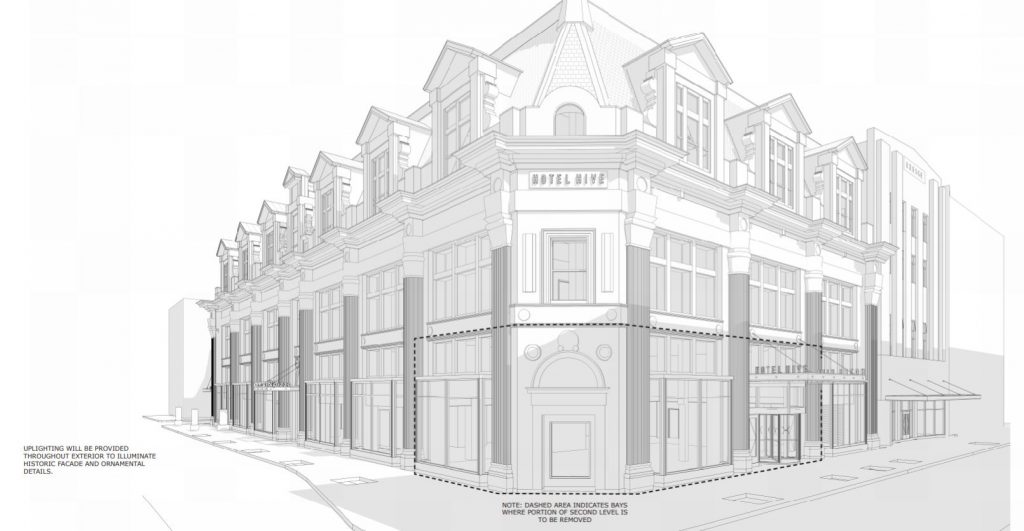 The properties were purchased by Abdo Development, of Washington, D.C., in July, according to President and CEO Jim Abdo.
The sale involved a $4 million purchase price for the 1902-era Providence Journal building and $650,000 for the Kresge Building, which was built about 20 years later.
Abdo Development is best known for the Hive Hotel in Washington, D.C., near George Washington University.
Mary MacDonald is a staff writer for the PBN. Contact her at macdonald@pbn.com.