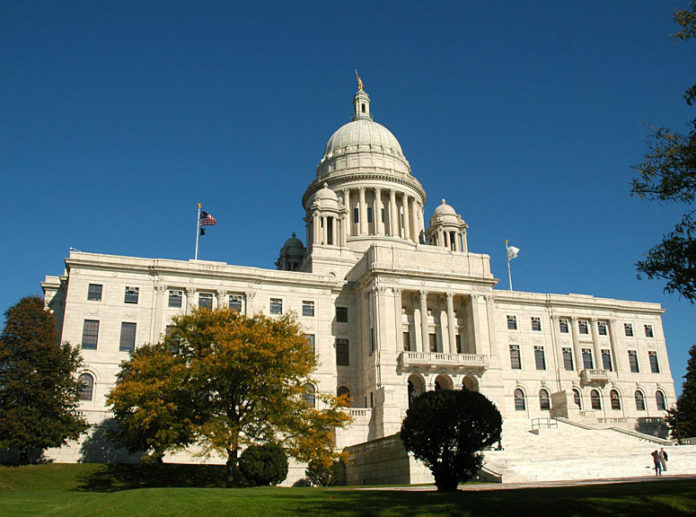 PROVIDENCE – The R.I. House Finance Committee unveiled and then approved an $8.1 billion fiscal 2013 state budget late Thursday night, which scraps controversial meals, hotel and sales tax expansions proposed by Gov. Lincoln D. Chafee and most of the governor's municipal pension plan reforms.
The budget, which could be voted on as early as next week by the full House, took advantage of better than expected state revenue to increase spending by $156 million over what Chafee proposed four months ago while avoiding some of his tax increases.
Those abandoned tax proposals include Chafee's suggested 2 percentage-point hike in the meals tax and an extension of the hotel tax to bed and breakfasts and vacation rentals.
"They played a huge role," House Finance Committee Chairman Helio Melo, D-East Providence, told reporters in a briefing Thursday about what the increased revenue projections meant to the budget, which would increase total state spending by $397 million over the current year.
The biggest measures in Chafee's municipal relief package to help struggling cities and towns, the ability for distressed communities to suspend cost-of-living pension increases to retirees, was not included in the budget.
The Finance Committee budget would restore $9.6 million in aid for the developmentally disabled, $4.7 million from state coffers, out of around $24 million cut last year.
While some of Chafee's most controversial proposals were cut, House Democratic budget writers kept many of his ideas in the spending plan, including an additional $11 million in education aid to cities and towns.
The Finance Committee budget would also pave the way for new tolls on the Sackonnet River Bridge by adopting Chafee's plan to move the bridge under control of the R.I. Bridge and Turnpike Authority.
Also following Chafee's plan, the Finance Committee budget would extend the 7 percent state sales tax to pet grooming, limousine rides, car washes, taxi rides and clothing worth $250 or more. Chafee had proposed charging sales tax to clothing worth $175 or more.
In the wake of the collapse of 38 Studios, the budget would reform the state film tax credit program by bringing it inside the Department of Revenue and barring applicants from using state money to qualify for credits.
Most of the state borrowing measures Chafee had proposed putting to voters were included in the Finance Committee budget, but not authority for a new $50 million joint University of Rhode Island-Rhode Island College advanced nursing center in Providence.
Other budget highlights include:
A 4 cent increase in the cigarette tax, as in the governor's budget, to $3.50 per pack.
A $2.6 million stabilization payment to Central Falls to cushion retirees hurt by the bankruptcy.
Would not cut the state bureau of audits as proposed by Chafee.
Eliminate cut proposed by Chafee in dental care for adults on Medicaid.