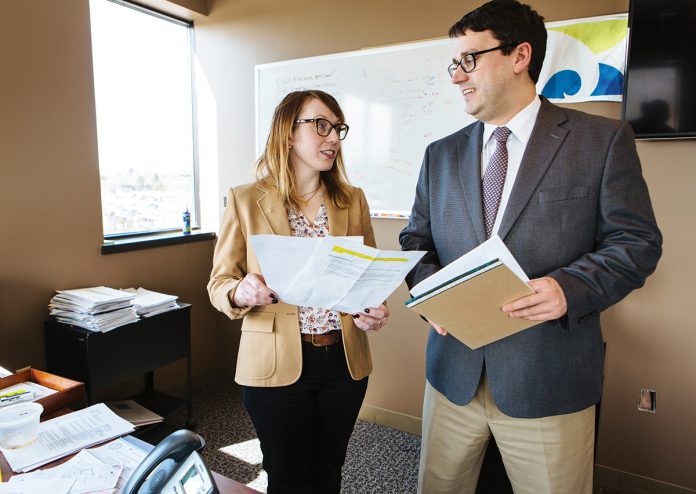 Soon after the state established HealthSource RI in 2014, it was recognized as one of the nation's most successful health-benefits exchanges in meeting enrollment targets. It has continued to earn accolades relative to other state-run exchanges for both affordability and steady enrollment gains, particularly for the previously uninsured.
As it prepares to operate without federal funding for the first time in fiscal 2020, Gov. Gina M. Raimondo and others have hailed it as a national model, though business enrollment remains limited and it's unclear if it will ever be able to make good on one of its earliest goals, to become self-sufficient.
Future funding for the exchange was a major issue in the 2014 gubernatorial campaign. Raimondo, then a Democratic challenger for an open seat, was among those who supported maintaining the exchange with state funding, if needed. But all the major candidates that year preferred to see the exchange generate a funding stream, including through technology licensing or services, to eventually pay for itself.
Fast forward five years and Raimondo, now in the first year of her final four-year term, is satisfied with the exchange's progress – though it still needs state support. Her fiscal 2020 budget plan recommends $2.8 million for the exchange.
"The very first thing I did as governor was make sure the exchange was operated locally because, at the time, the legislature basically wanted to send it back to the federal government," she told Providence Business News.
"What I did was go back to the legislature and said, 'Let me keep it locally and we'll do it at no new cost. It will be the same as if you sent it back to the federal government.' So, that's what we're doing now, and I think that's a fair place to be.
"It is one of the most successful [exchanges] in the country," she said. "Low premiums. Lots of options. Stable premiums. And increased sign-up [numbers]. It is working."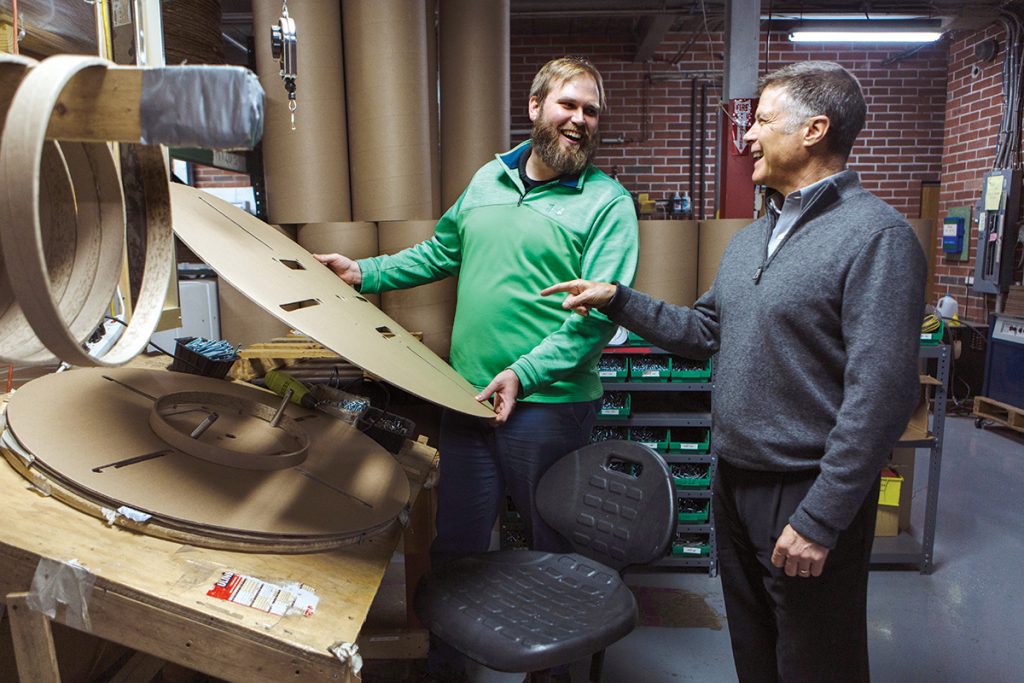 GOOD NUMBERS
By many measures the exchange has indeed been a success.
Insurance rates through HSRI have remained among the lowest in the nation. U.S. News and World Report in 2018 rated Rhode Island tied at No. 10 nationally for most-affordable insurance rates, with just 10.3% of the population unable to afford health care.
According to the R.I. Office of Health Insurance Commissioner, in 2019, premiums will be $21.9 million lower than what insurers asked OHIC to approve.
And the Henry J. Kaiser Family Foundation reported Rhode Island's exchange had the lowest rates in the country across bronze, silver and gold plans in 2017, 2018 and 2019.
The exchange, said Jessica Mulligan, associate professor of medical anthropology at Providence College, is justifiably lauded for helping to reduce the number of uninsured people in the state to negligible numbers. In 2018, the state posted a record low portion of uninsured residents at 3.7%, a decline from 4.2% in 2016.
"My sense is, nationally, that we [Rhode Island's exchange] do have a good reputation," Mulligan said.
The exchange's successes in recent years have also come in spite of destabilizing federal health care policies designed to undermine the Affordable Care Act, and, back home, technology roadblocks presented by the faulty RI Bridges public-benefits program, known as the Unified Health Infrastructure Project.
UHIP integrated dozens of state and federal benefit programs into one software system, but a flawed 2016 rollout made it difficult for people to sign up for health insurance and maintain that insurance, Mulligan said.
In March, Raimondo's office reported UHIP has generated 98% of Medicaid renewals timely and accurately, among other improvements.
At the federal level, in 2017 the Health and Human Services Department under President Donald Trump set the enrollment deadline for insurance policies bought through the federal exchange at Dec. 15, much earlier than the 2016 deadline of Jan. 31.
But Rhode Island, one of 13 states with its own exchange at the time (there are now a dozen), was able to set its own deadlines for insurance enrollment, giving customers until Dec. 31.
Trump has also cut the funding provided through the Centers for Medicaid and Medicare Services for advertising the enrollment period, from $100 million to $10 million. Again, Rhode Island was unaffected by the federal action, since HSRI relies on state funding for marketing and advertising.
"The federal polices coming out of [Washington], D.C., are challenging," acknowledged HSRI Director Zachary W. Sherman.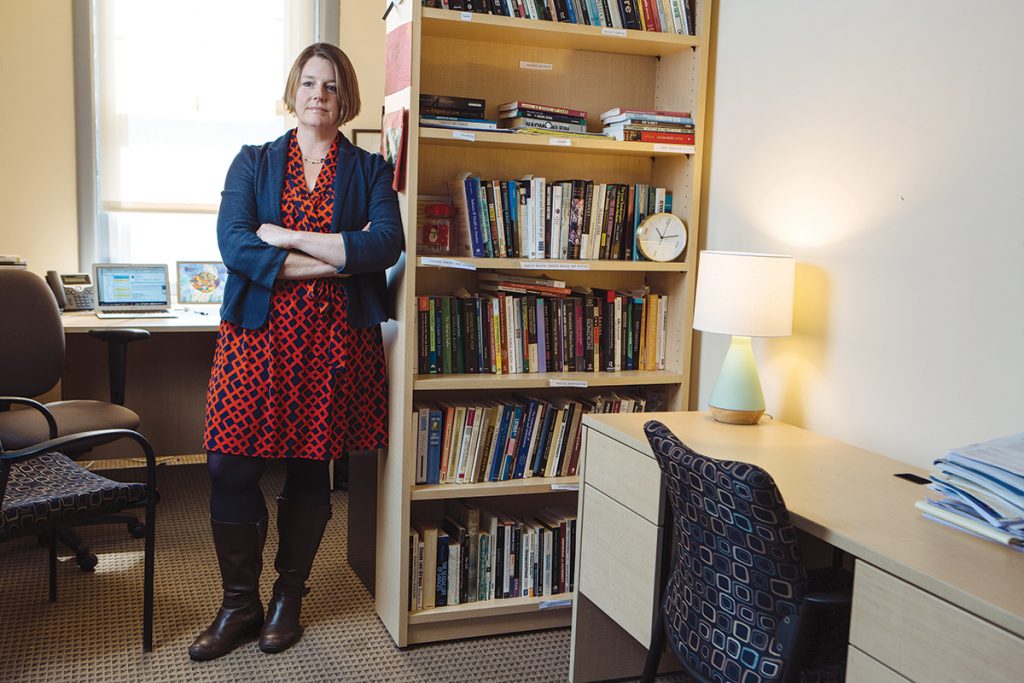 INDEPENDENT STREAK
The exchange's ability to weather such challenges is rooted in the state's independent approach to health care that dates back to the 1990s, says Christopher F. Koller, president of New York City health think tank Milbank Memorial Fund. He also served as Rhode Island's first health insurance commissioner, from 2005 through June 2013.
Koller was not only Rhode Island's first commissioner but the first in the country. The office, created in 2004, predates the Affordable Care Act by several years.
Prior to 2004, the R.I. Department of Business Regulation was responsible for oversight of all types of insurance coverage, including health, life and automobile insurance. It would be another six years before the ACA was signed into law by President Barack Obama in 2010.
But, Koller points out, the state had begun pursuing its own approach to providing public health care protections by establishing the RIte Care program in the 1990s.
RIte Care, a waiver program under the Social Security Act allowing states to alter provisions of the act, including Medicaid requirements, was implemented in 1994, according to the Health and Human Services Department.
The program expands Medicaid eligibility and provides an enhanced set of primary care and preventive benefits through a fully capitated (in which a medical provider is given a set fee per patient) managed-care system. RIte Care requires cost sharing for people with family incomes between 185% and 250% of the poverty level – those with annual income of $25,000 for a family of four – unlike traditional Medicare.
RIte Care provides coverage to pregnant women and children up to 8 years of age with family incomes at that level.
RIte Care in 2015 was recognized by the CMS for being among the best state-based programs for children and families with low incomes.
So, when the ACA offered the option of applying for federal approval of state-based exchanges, "That wasn't nearly as big a step for us as it was for most of the states" that made the move, Koller said.
The state Office of Health Insurance Commissioner set a cost-limiting standard requiring insurers to have 80% of their contracted clinicians operating in a patient-centered medical home, demonstrated to limit medical costs through a focus on primary care, by the end of 2019.
Also, OHIC requires each health insurer's annual, actual primary care expenses to be at least 10.7% of its annual medical expenses for all insured lines of business. Insurers are required to justify rate increases according to the model annually. Rate requests over 10% are subject to additional review.
All of these pieces have helped HSRI continue to grow and serve more Rhode Islanders, Sherman said.
He says HealthSource RI is now on track to stand apart from federal funding, using state dollars and surcharges from health insurance premiums.
In 2015, the General Assembly and Raimondo established HSRI in the state budget, creating a "health reform assessment," a percentage of premiums for all small employer and individual health insurance policies, beginning Jan. 1, 2016, according to state records. Raimondo also established a funding plan requiring an 80% budget decrease, from $50 million in fiscal 2015 to roughly $10 million today, said Sherman.
"We successfully executed this plan while simultaneously improving and expanding access to coverage and protecting Rhode Islanders from federal efforts to undermine affordability," Sherman said.
As federal funding has steadily dwindled, revenue from the premium surcharges has been gradually rising to bear the burden.
In 2017, federal funding for the program was $3.7 million. In 2018 it had dropped to $1.8 million. It fell again to $138,089 in 2018 and stands at $144,891 for 2019.
Revenue from surcharges rose steadily during that time, from $5.4 million in 2017 to $8 million in 2019. A slight dip in surcharge revenue, to $7.4 million, is predicted in Raimondo's fiscal 2020 budget.
Total expenditures by HSRI for 2019 stand at $10.6 million, and is predicted to be $10.2 million in 2020, with the state providing $2.3 million and $2.7 million for each year, respectively, according to the governor's budget forecast.
The exchange also benefits from the distribution of federal subsidies set up through the ACA. From 2014 through 2018, HSRI customers received roughly $450 million in premium and cost-sharing subsidies, Sherman said.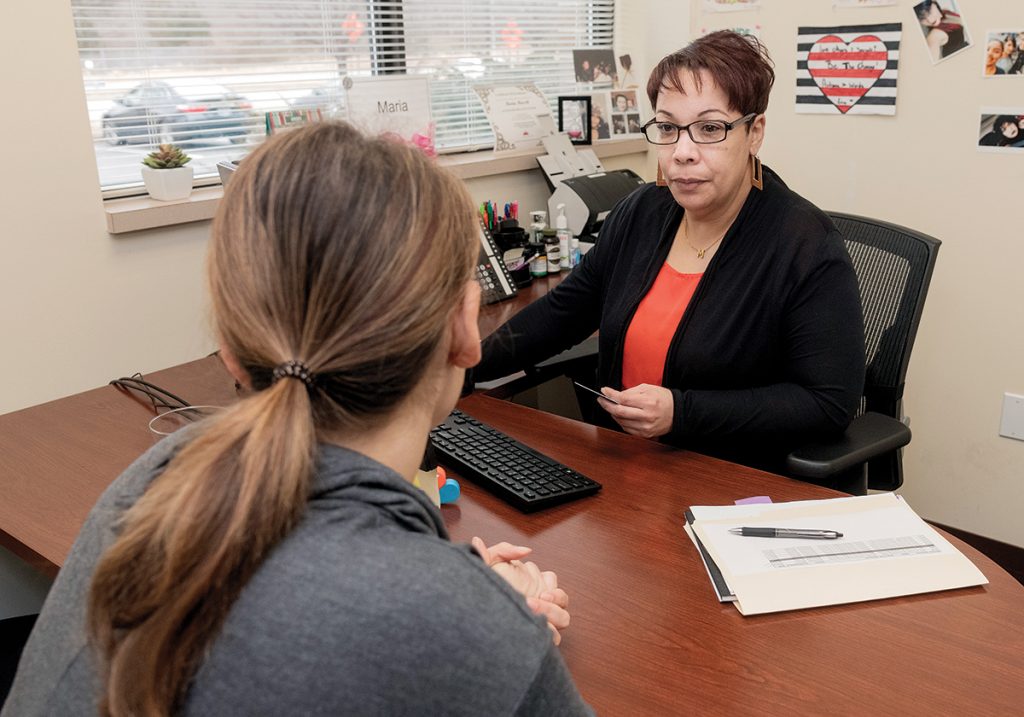 SHOP TALK
The ACA's Small Business Health Options Program, available to employers with up to 50 full-time employees, has risen to more than 10% of the Rhode Island small-group market, with 5,307 people enrolled through HSRI for Employers, according to the U.S. Government Accountability Office. Recent improvements to the program include technology advances that have allowed HSRI to connect employers with ancillary products to supplement health and dental plans, and incorporate broker feedback into operations, Sherman said
According to a 2016 GAO report, when the state's SHOP percentage of the small group market was just 7.6%, it was one of just three programs, including the District of Columbia and Vermont, where the SHOP enrollees were greater than 3% of the jurisdiction's market.
"Rhode Island's SHOP exchange … therefore had the highest market share of all comparable state SHOP exchanges in 2016," Sherman said.
But doing well compared to other states has limited benefits locally, says Al Charbonneau, executive director of the Rhode Island Business Group on Health. He says HSRI has had much less success inspiring significant growth in the individual or SHOP markets relative to the state itself.
Charbonneau says 10% isn't much market share.
"[SHOP] has not, in the last five or six years, turned out to be a major force in the market," he said.
Part of the reason for that, he said, is that many businesses have established insurance-broker relationships that are difficult to replace. Also, he said, the exchange's health care choice model only appeals to a narrow group.
For many small-business owners, "The cost of health insurance is a crisis," said Ken Block, a Republican candidate in that 2014 gubernatorial race and owner of Warwick-based Simpatico Software Systems.
Yet he believes many remain wary of the exchange's technical ability to protect confidential information from hackers and also provide insurance benefits that high-wage employees seek.
"For those of us who have to compete for employees," the exchange plans don't offer enough, he said.
One business owner the choice model appeals to is David Spencer, CEO of Atlantic Paper & Supply in Pawtucket. Spencer said his company just started buying health insurance through HSRI, a process he found "seamless.
"It's been fantastic for us," Spencer said.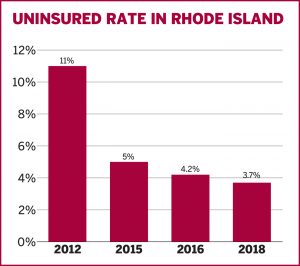 Spencer said his business was able to save about 7% on health care for its 12 employees, but the thing he appreciates most about the exchange is being able to provide a choice to his employees. Before, he said, he would have to choose one plan and judge whether it would be the best fit for everyone.
"I never felt that I should be purchasing people's health plans for them," Spencer said.
As it stands, most of his employees stuck with the insurance they were already purchasing through Blue Cross & Blue Shield of Rhode Island, but a few employees signed up for health care who hadn't been enrolled before.
Spencer said he also appreciates the savings.
"Anywhere we can save money is a huge plus," he said.
Charbonneau, who represents the R.I. Business Group on Health on HSRI's Market Stability Workgroup, said that despite HSRI's small market share, his organization supports the group's market-stability plan, which includes seeking a reinsurance waiver and pursuing local-level ACA protections in state law.
He also said the exchange does a good job of extending health care to people who would be otherwise unable to afford it, with the help of federal subsidies. The record shows HSRI manages that better than other states, he said.
Even so, Mulligan says, there are some snags in HSRI's system, which she outlined in two reports, one for the journal Critical Public Health: "An ethnographic study of enrollment obstacles in Rhode Island, USA: struggling to get covered on an Affordable Care Act insurance marketplace"; another in the Rhode Island Medical Journal: "Instability in Insurance Coverage: The Impacts of Churn in Rhode Island, 2014-2017."
In those reports, Mulligan describes the hazards of "churn," the temporary loss of coverage due to life-changing events such as marriage, job loss or other events requiring a change in plan or a gap in insurance.
According to the Rhode Island Medical Journal report, HSRI's annual enrollment report for 2017 shows only 19% of its 29,224 marketplace customers have remained continuously enrolled since 2014.
Sporadic enrollment contributes to administrative costs at physician practices and disrupts continuity of care, according to the report.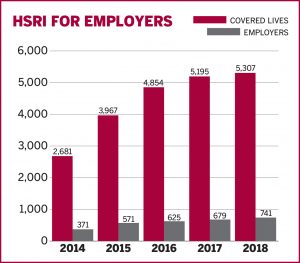 Research has shown that churn forces people to change physicians, seek care from the emergency department, switch, change, or skip medications, and experience worse quality of care and health outcomes," according to Mulligan's report.
Mulligan said HSRI has some discretion in its policies that it could exercise to make continuous enrollment more likely.
First, she said, the agency could give enrollees more leeway on how often they need to recertify for Medicaid.
Sherman pointed out the Medicaid recertification process is determined by the state Medicaid Division, not HSRI. However, he said, if enrollees are no longer eligible for Medicaid, they may be eligible for coverage and financial assistance through HSRI.
"We work very hard to ensure the transition between programs is seamless so customers can maintain continuous coverage," Sherman said.
Mulligan, however, said, "Better coordination between Medicaid and HSRI has been a constant challenge."
Though HSRI's efforts to date move in the right direction, she says, they could go further. The fact that HSRI determines eligibility based on yearly income, while Medicaid uses monthly, creates built-in coordination problems, she added. Every time someone's income fluctuates, or they experience a change in status, it's an opportunity to lose coverage, she said, since they have only 60 days from the time of the change in status to make a change in their health plan, she said.
"There are policy solutions to try and encourage continuous coverage, especially keeping people enrolled in Medicaid for longer time periods, even when their circumstances change," Mulligan said.
Raimondo's 2020 spending plan includes provisions to reduce Rhode Island's health insurance premiums through HSRI with a reinsurance program and to establish a state-level individual mandate, replacing the federal mandate's tax penalty, zeroed out by Republican-backed tax changes that took effect last year.
In July, the Market Stability Workgroup reported a reinsurance program that would cut health care rates by 10% would cost $26 million, with $15 million funded through pass-through savings and another $11 million needed before moving forward.
Since the federal tax penalty for not enrolling in health insurance was eliminated, members of the group have expressed concern that the state's national record-high 96% health insurance enrollment could be in jeopardy. The proposed state penalty for those uninsured would be $695 for adults and $347 for children, or 2.5% of household income, whichever is higher.
And another piece of the puzzle to providing quality, affordable health care looms, says Sherman.
"You still need to get at the underlying trend of the cost of health care," he said.
A step in that direction began in February, when Raimondo and OHIC pledged to hold per capita health care spending increases for the consumer, Medicare and Medicaid segments at 3.2% annually, from 2019 through 2022.
Raimondo's executive order to that effect was backed by the pledges of 13 Rhode Island insurers, hospital systems, trade organizations and state agencies.
Sherman is rightfully proud of HSRI's progress, even though the long-term goal of self-sufficiency remains elusive.
"It is still the plan and we have made great progress" toward the goal, he said. "While we have improved each year, federal policy and market changes have created challenges … that have required time, energy and resources necessary to maintain access to affordable health insurance."
Continuing to attract new businesses to the exchange "is an important part of our future," Sherman acknowledged. "Other factors beyond the number of businesses do matter, such as the size of the businesses that sign up, as well as maintaining a very high retention rate.
"While it is sometimes difficult to get people to try something new," he said, when employers see what's offered, "They are very receptive."
(PBN Staff Writer Scott Blake contributed to this report.)