Pannone Lopes Devereaux & O'Gara LLC (PLDO) today announced that Joseph M. DiOrio, Esquire has merged his financial institutions practice, The Law Office of Joseph M. DiOrio, Inc., with PLDO to create the firm's new Banking and Creditor's Rights practice group.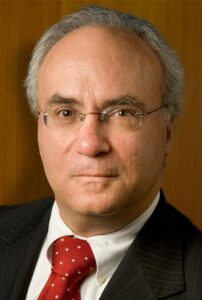 Attorney DiOrio will serve as Chairman of the practice and collaborate with PLDO's team of skilled lawyers to provide comprehensive legal representation to financial institutions throughout the region, including national, regional and local banks, bank holding companies, thrifts and other financial services providers.
The range of legal services to be provided include sophisticated commercial transactions, asset-based commercial and real estate loans, foreclosures, workouts, debt restructuring and bankruptcy. PLDO provides legal representation and guidance for all types of businesses, including resolving complex legal issues confronted by financial institutions. The team of Attorneys are experienced in protecting the rights of secured and unsecured creditors. The scope of representation ranges from mediations, arbitrations to commercial litigation.
Attorney DiOrio has more than 40 years of experience and has received numerous honors for delivering industry-leading business and legal counsel to financial institutions both in Rhode Island, and out-of-state. He launched his bankruptcy and creditor's rights practice in 2005 after more than two decades of experience at large law firms. Over the course of his distinguished career, he has represented a myriad of banking and business clients as creditors in bankruptcies and in other instances of default by the borrower. In addition, he is frequently appointed as a state court receiver, federal bankruptcy trustee or special master, where he is charged with administering debt, liquidating property and satisfying creditor obligations pursuant to federal and state law.
Also joining the firm is Attorney Amanda M. Perry, who has extensive experience working with lending institutions in a wide range of commercial transactions, including asset-based and real estate loans as well as foreclosures, workouts and debt restructurings.
For information about PLDO, visit www.pldolaw.com and follow us on LinkedIn, Twitter and Facebook.
###
ABOUT PANNONE LOPES DEVEREAUX & O'GARA LLC
Pannone Lopes Devereaux & O'Gara ("PLDO") attorneys are highly skilled with a proven track record of achievement representing clients with respect to complex matters in a wide range of disciplines and industries. The primary areas of practice for the firm include banking and creditor's rights, corporate and business law, employment law, civil litigation, special masterships, health care law, municipal law, nonprofit law, data protection and cyber law, criminal defense-white collar, estate planning, probate administration and trust litigation, and real estate and commercial lending. The firm has offices in Rhode Island, Massachusetts and Florida.