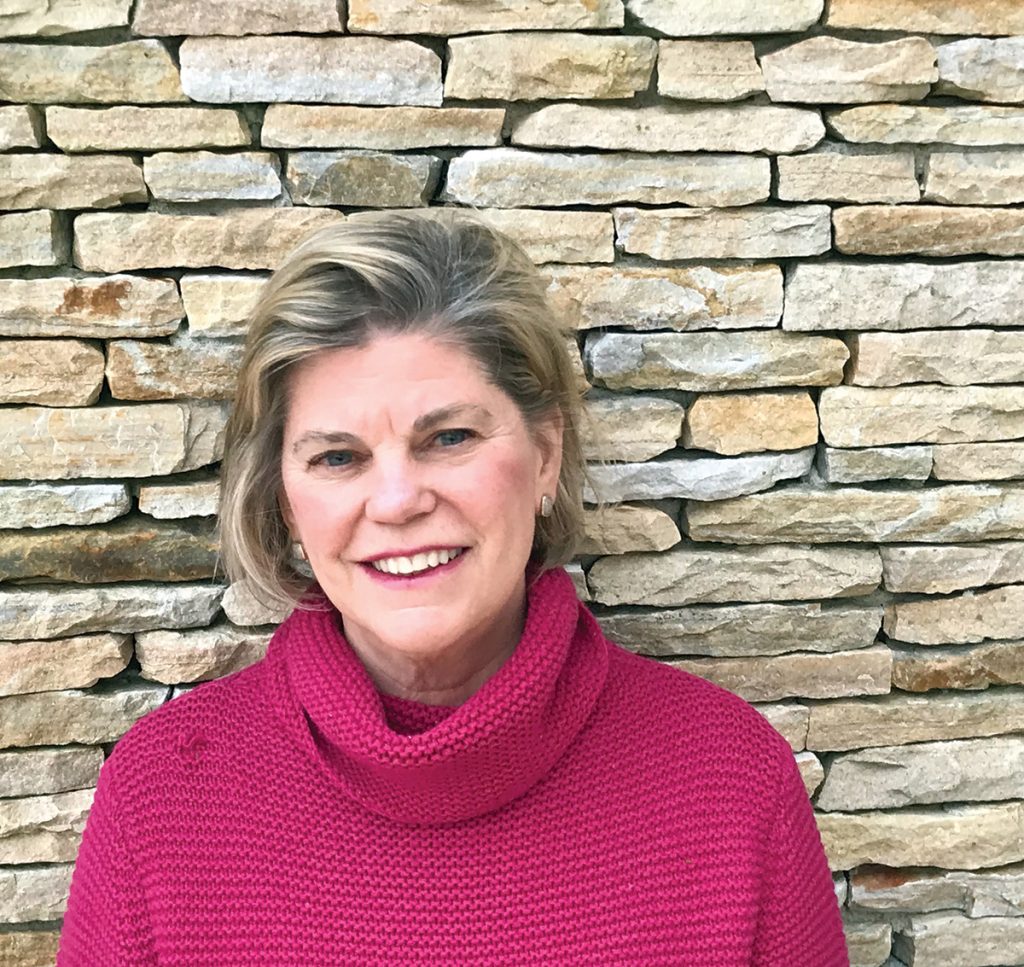 PATRICIA KIDDER, an attorney and owner of Newport-based Credit's Cool, was recently named the new chair of College Unbound's board of trustees. Prior to replacing former R.I. Commissioner of Higher Education William Holland as chair, Kidder served as the board's vice chair. Based in Providence, College Unbound offers classes and support to minority adult students and those with low incomes who left college early due to personal hardship to help them complete their bachelor's degree in organizational leadership and change.
What drew you to becoming involved with College ­Unbound? I met [President] Dennis Littky shortly after I moved back to Rhode Island in early 2009, during the Great Recession. The financial impact on so many Rhode Islanders was devastating. Together with several others, I started a nonprofit to help individuals understand financial issues, practice good habits and attain or regain financial security. Because our plan was to work with students, we met with Dennis to explore partnering opportunities. He told us he was starting a new college program for historically underserved persons with a very different pedagogical approach called College Unbound. His experience, passion, and forward-thinking vision for what could be were infectious, and I have been "all in" ever since.
What do you hope to accomplish for the organization as board chairperson? During the past three years, our laser focus has been on implementing our innovative academic model and putting policies, procedures and systems in place to support our students, resulting in College Unbound being granted "In Candidacy" status from the New England Commission of Higher Education in September 2018. Now it's time to increase our focus externally: engaging the business community is a high priority. We need to seek partners that can collaborate with us in creative ways, both in growing the student body and in providing opportunities to our students while in school and after graduation.
Along with improving students' quality of life, how has the program helped the local economy? The personal transformation in our students who have had previous college experience but didn't finish has been remarkable and the impact on their families, especially children, is inspiring. While in school, 83 percent of our students have received promotions at their place of employment or have been hired to more-lucrative professional jobs. At graduation, 87 percent of College Unbound graduates are employed full time and 20 percent have been accepted to graduate schools.
What is the most popular concentration that students in the program typically select? We have one major, organizational leadership and change. Each student chooses a real work-based or interest-based project and that becomes the focus of their study. Most of our students demonstrate a strong entrepreneurial spirit, with many wanting to start their own businesses. Others advance in social-service agencies, and some want to do the same in educational institutions. In each case, leadership is the center of their learning, along with developing the personal skills needed to succeed.