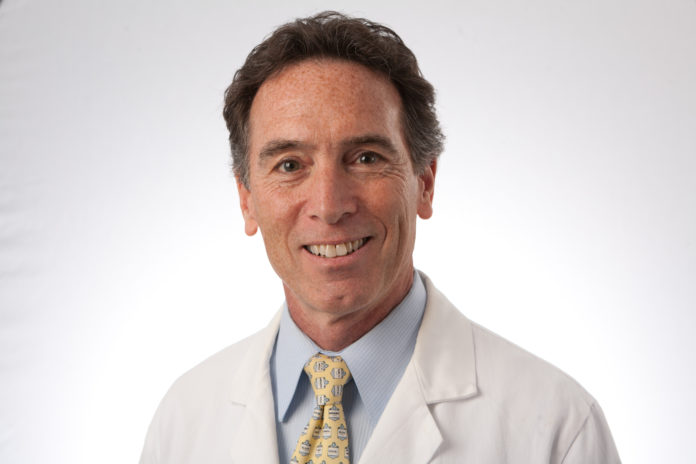 NEWPORT – Dr. James O. Maher III, an orthopedic surgeon at University Orthopedics, was recently elected president of the medical staff at Newport Hospital, where he has long-standing ties to the community.
Maher is the team physician for Salve Regina University and the Newport Gulls collegiate baseball team. Maher was also stationed in Newport for four years as a physician for the U.S. Navy.
Maher's two-year appointment will begin on Jan. 1.
"It is an honor to be named president of Newport Hospital's medical staff," Maher said. "This position will give me the opportunity to give back to the community, while also giving me the privilege of working with a team of talented physicians and staff as we develop strategies to navigate the challenges of our health care system."
Maher, an assistant professor of orthopedic surgery at the Warren Alpert Medical School of Brown University, will lead a team of more than 300 affiliated physicians at Newport Hospital, a health care partner of Lifespan Corp. that provides an array of services for patients on Aquidneck Island and the surrounding area.
Specializing in the treatment of student, recreational and professional athletes, Maher is currently on staff at University Orthopedics. He will continue his role as the chairman of orthopedics at Newport Hospital.
Maher's treatment methods include performing surgeries on shoulders, knees and ankles; advising patients on modifying their physical activity; helping patients with physical therapy; and prescribing medication.
Maher earned his medical degree from New York Medical College, and he completed his residency in orthopedic surgery at the same institution. Certified by the American Board of Orthopaedic Surgeons in both orthopedic surgery and sports medicine, Maher has been practicing medicine for more than 30 years.
Rob Borkowski is a PBN staff writer. Email him at Borkowski@PBN.com.