Sustainability is often defined as conducting business in an ethical manner that yields long-term, sustainable benefits, meeting the needs of the present without compromising the ability of future generations to meet their needs. Today, meeting that goal factors into nearly every business decision and compels us to consider complex facts. How do we conduct business in a way that leaves a planet our grandchildren would be proud to inherit?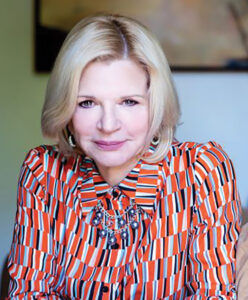 It's no small task and requires assessing a company's decision-making process across the enterprise, including employee engagement and teamwork, as well as internal and external messaging to build a culture of success. 
Amgen has embraced the challenge and embarked on "The Road to Net Zero," their sustainability plan
that is paved with innovation, efficiency and renewable energy. Join us for a conversation with
Amgen leaders about their ongoing efforts and progress in realizing their 2027 sustainability goals. 
Carol Malysz, Executive Director, RI Bio | Roundtable Moderator
---
Why do you feel sustainability is important to your organization/the life sciences/the planet?
[JAE] For me, sustainability is one of the easiest things to be a champion for. How many other things can you support that provide a critical and positive impact for people around the world, enable quality of life for our children, grandchildren and beyond, as well as enabling the future of our businesses to meet societal needs? Coming from an Environmental Sciences background, I have always been interested in the stewardship of our planet. Being an Environment, Health and Safety leader in the biotech industry has broadened my understanding of what Sustainability is and all of the ways to advocate for people and industry around the world to thrive. I feel that the life sciences realm is a natural space to champion and lead in the Sustainability space. As a biotech company with the ultimate ambition to serve patients by transforming the promise of science and biotechnology into therapies that have the power to restore health or save lives, it is only acceptable to do that in a way that preserves the health and wellbeing of our planet and all people.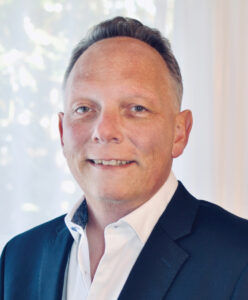 What actionable steps are you taking to advance efforts in the four pillars of sustainability (human, social, economic and environmental) and how does advancing sustainability fit into your organization? 
[JAE] Amgen has made great strides in recent years to reduce waste, water consumption and carbon emissions. Our 2027 Environmental Sustainability ambition continues to raise the bar toward being an industry leader. We have embarked on "The Road to Net Zero." We are committed to achieving carbon neutrality, reducing water consumption by 40% and reducing waste disposal by 75% by 2027. The Amgen Rhode Island site has a strong legacy of leading the network in sustainability reductions and is positioned to continue our contributions to ensure our 2027 aspiration. My organization, Environment, Health and Safety, has a leadership role in driving waste reduction strategy to meet targets, and to embed Sustainability Culture within our organization. We aspire to have sustainability intricately woven into everything that we do; good science is sustainable science, and good manufacturing is sustainable manufacturing.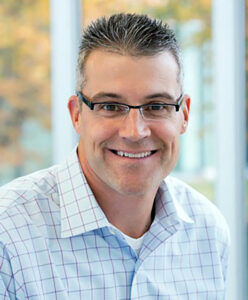 [JMC] My organization, Facilities & Engineering, drives the implementation of projects at the site that lead to us using less electricity, less water, and creating less waste. We have an entire group dedicated to identifying opportunities to save energy – and perhaps now more than ever – saving energy saves money and is just good business. That team and many others at the site have annual performance goals to achieve a certain amount of savings on an annual basis, so it is baked into what they do on a day-to-day basis.
How can we meet the needs of the present without compromising future generations, and how can we reduce our impact on the natural environment?
[JAE] I am a firm believer that our road to sustainability is an evolution, but must be purposeful. Ultimately, the realization that we could someday lose the right, privilege or ability to serve patients/people is a great motivator for me. I think the Amgen 2027 Sustainability Plan reflects this balance well. In order to meet these 2027 targets and eventually go even further, we must purposefully drive sustainability innovation, foster a culture that weaves sustainability into everything that we do and look for opportunities to lead/influence by example.
How are you measuring progress?
[JAE] We execute long term sustainability plans with annual targets to drive improvements/contributions by each site (Waste/Water/Carbon). We also measure our maturity through various Sustainability Indices, such as the Dow Jones Sustainability index.
[JMC] We set annual targets with associated projects to achieve them. We hold ourselves accountable internally through a governance structure, whereby each site and operating function reports our progress on a regular basis. That governance structure is our way of self-regulating – holding ourselves accountable so that we meet the commitments we've made to external stakeholders and our communities.
What sustainability challenges does your organization face, and what sustainability opportunities do you see?
[JAE] Our sustainability journey has been productive and satisfying in recent years, but we know it is just a beginning. We recognize that future advancements may be more difficult and that projects may not have the same Net Present Value. In short, we will need to invest more and purposefully drive innovation in this space. Our culture will play a big role in future success. The power of having every person within Amgen thinking about the sustainability impacts of each decision – and action we take – will help fuel innovation. I am also very encouraged by the mindset and culture that new staff bring with them as they join our teams. I do believe that we will continue to face challenges advancing across all sustainability fronts, but the staff that we bring in, and the commitment of our leadership gives me confidence that we will continue rising to the occasion.
[JMC] As with anything worth doing, the longer you work to improve things, the harder it gets. Earlier on in our journey, opportunities to conserve presented themselves much more readily, and seemed to come to fruition relatively easily. Now that we've been at it for a while, that proverbial low-hanging fruit is long gone. Improvement efforts take a lot of effort to find, and even more effort and resources to implement. And of course, payback is sometimes not there, but because we have embedded sustainability into our culture, we implement it anyway, simply because it's the right thing to do.