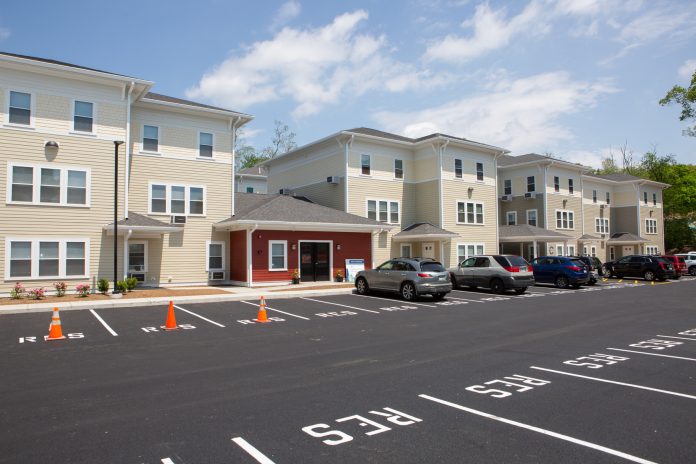 PROVIDENCE – The Maplewoods Development, a new $11 million apartment building with 40 units, has opened in the Manton neighborhood of Providence.
The project has units of two and three bedrooms, intended for renters who earn what is known as a "workforce" income, or between $7,000 and $40,000 annually.
The new facility, at 66 Huber Ave., is already fully rented, according to a news release.
The project was developed by SWAP Inc. – Stop Wasting Abandoned Property – a nonprofit based in southern Providence that specializes in community development. The nonprofit will manage the apartments as well.
The Local Initiatives Support Corp., a nonprofit community-development financial institution, provided SWAP with tax credit financing for the project.
TD Bank provided the construction loan and purchased the tax credits, according to a news release.
Mary MacDonald is a staff writer for the PBN. Contact her at macdonald@pbn.com.