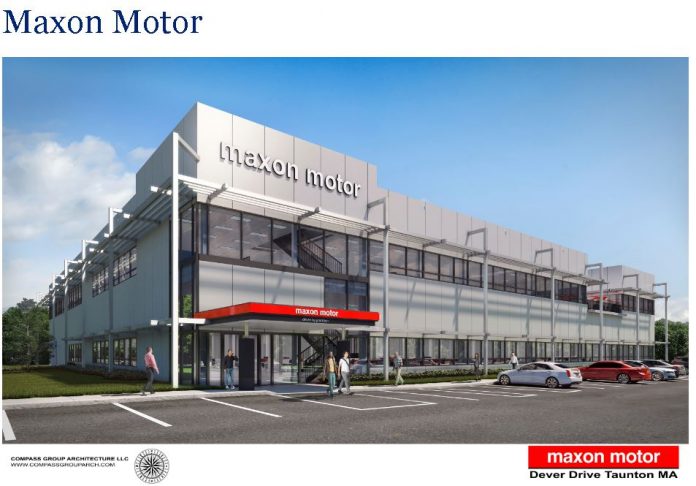 TAUNTON – Maxon Precision Motors Inc., a maker of high-precision drive systems, is opening a new design engineering and production facility in an industrial park in Taunton.
The company, a subsidiary of Maxon Motors based in Sachseln, Switzerland, makes a variety of products for the medical technology, industrial automation, security technology and automotive industries, among others.
The Taunton site is the new location for its East Coast operations and covers 60,000 square feet. It is located at 125 Dever Drive in the Myles Standish Industrial Park. The building was designed by Compass Group Architecture LLC, located in the Assonet village of Freetown.
A grand opening is scheduled for Tuesday, March 19.
Mary MacDonald is a staff writer for the PBN. Contact her at macdonald@pbn.com.