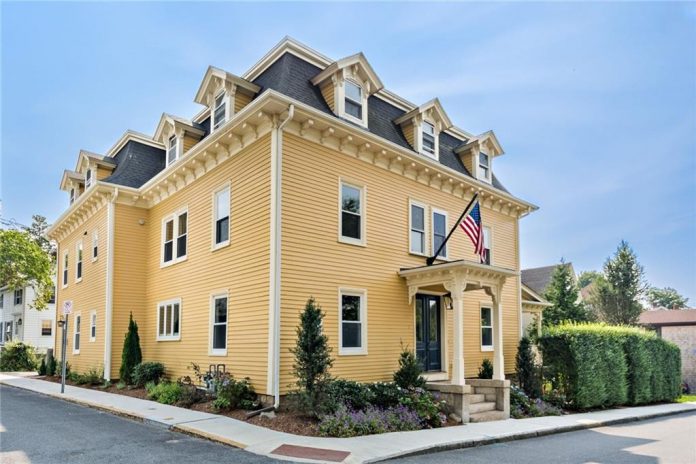 NEWPORT – The multifamily property at 7 Bowery St. sold for $1.5 million, according to Mott & Chace Sotheby's International Realty Monday.
The home, known as the John Stacy House, was built in 1845. The property is a two-family residence, with a 1,600-square-foot, third-floor apartment with a private entrance.
The whole building is 4,806 square feet, according to property records. The lot is 0.15 acres. The building was last assessed at $1 million in 2018. The property was purchased for $300,000 in 2010 by James R. Claffee.
The current owner of the property, the Claffee AZ Living Trust Agreement, was represented by Michele Datoli, broker associate at Mott & Chace. The buyer, whose identity was not immediately available, was represented by Kevan Campbell of Hogan Associates.
"Seven Bowery Street is an incredible home offering the best of Newport," said Datoli.
The property is across the street from Aquidneck Park and a short walk from both the Newport harbor and Bellevue Avenue.
The sale was the highest multifamily property sale in Rhode Island year to date, according to Mott & Chace.