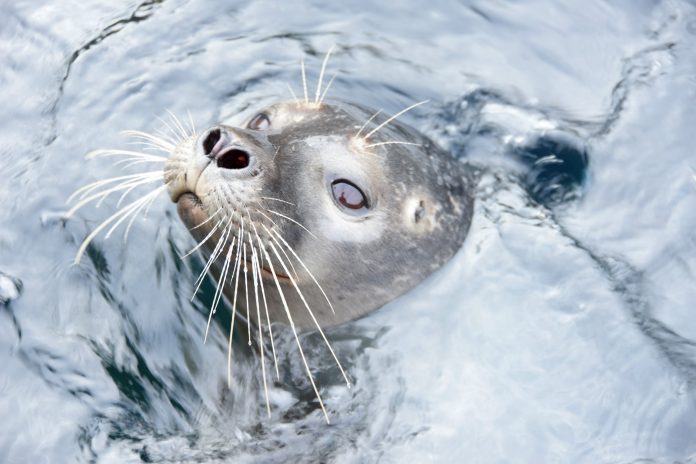 PROVIDENCE – Pearl the harbor seal's new pup is expected to make an appearance sometime early next month at Mystic Aquarium in Mystic, Conn.
In "seal-abration" of the big event, the aquarium has announced it will give a complimentary one-year family membership to the parents of the baby born at Women & Infants Hospital closest to the time of Pearl's pup's arrival.
"There is nothing more special than the start of a new family, and we are delighted to be able to provide one family with the opportunity to enjoy all that Mystic Aquarium has to offer through this partnership," said Matt Quin, interim chief operating officer and chief nursing officer at Women & Infants Hospital.
This is a first pregnancy for Pearl, who arrived at Mystic Aquarium in 2012 after being stranded as a pup in Bar Harbor, Maine.
"We are thrilled to experience this exciting time with her and be part of some wonderful memories one lucky expecting family at Women & Infants is sure to make at Mystic Aquarium," Dr. Jen Flower, chief clinical veterinarian at Mystic Aquarium, said.
Veterinarians and trainers are monitoring Pearl as she nears the end of her pregnancy by performing regular ultrasounds and feeding her an enhanced diet.