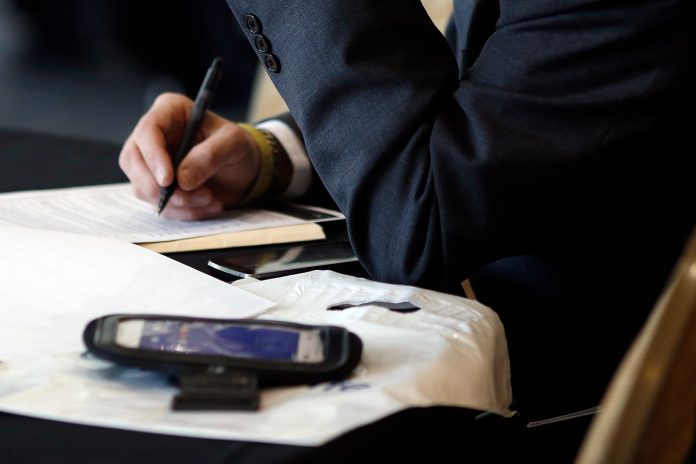 PROVIDENCE – Employer costs per hour worked in New England averaged $41.98 per employee in March, increasing 4.7 percent year over year from $40.10, according to the U.S. Bureau of Labor Statistics this week.
Of the employer costs related to compensation in March 2018, $28.77 were attributed to wages and salaries, while $13.21 were attributable to total benefits, compared with $28.23 and $11.87, respectively, in March 2017.
Year-over-year benefit compensation increases were driven by increases to paid leave, supplemental pay and retirement and savings.
Retirement and savings compensation increased 35 cents per hour. Paid leave increased by 30 cents per hour, largely due to a 17 cent increase to vacation pay. Supplemental pay, which includes overtime and premium, shift differentials and nonproduction bonuses, increased 24 cents per hour over the year.
Total compensation was $34.17 per hour worked in the United States in March, $7.81 less than in New England. U.S wages and salaries per hour were $23.76 while benefits totaled $10.41.
Year over year, U.S. total compensation per hour worked increased 3.2 percent, 1.5 percentage points less than the New England increase.
Chris Bergenheim is the PBN web editor.