University of Rhode Island Brookside Apartments | 35 Campus Ave., South Kingstown
The university's newest residential hall is close to becoming a reality on campus. Construction on the $94 million project commenced on March 1, 2018, and is set to be ready for student use in January 2020. Work on the 500-bed, 203,000-square-foot structure is being financed with revenue bonds supported by general revenue from URI and the university's Department of Housing and Residential Life. The complex will have four- and six-person apartment suites, each one furnished, with a full kitchen and two bathrooms. There will also be a new cafe run by URI Dining Services and a demonstration/teaching kitchen to assist students on how to prepare foods. A 125-seat multipurpose room and a conference room will also be in the complex. Sasaki Associates Inc. of Watertown, Mass., is the architect for the project and Bacon Construction Co. of East Providence is the general contractor.
---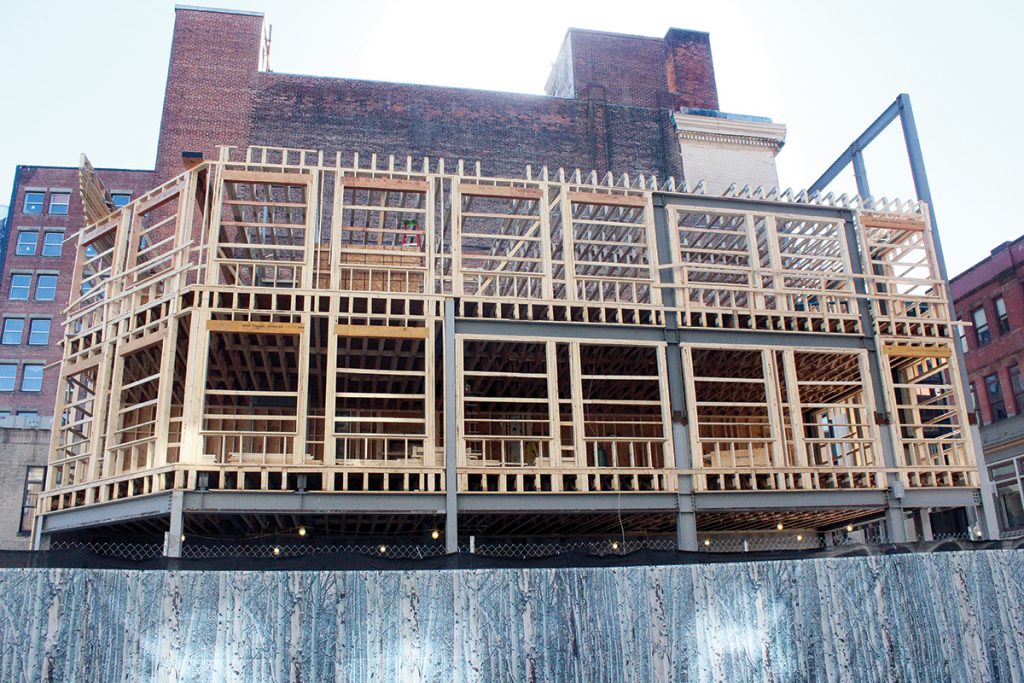 Westminster Lofts | 270-290 Westminster St., Providence
The new four-story addition connected to the Trayne Building, adjacent to Grant's Block Park, is starting to rise above Westminster Street in downtown, while extensive interior work continues on the nearby Lapham and Wit buildings. The work is part of an extensive renovation and construction project mixing in new with the historic in creating 52 apartments as part of Westminster Lofts' growing residential portfolio. Ground broke during the fall of 2018, with work expected to be completed by spring of 2020. Once finished, the historic buildings, in addition to the new apartments, will have six ground-floor restaurant/retail spaces totaling 11,771 square feet and 8,956 square feet of office space on the second floor of the combined Lapham and Wit buildings. Site Specific is the general contractor and Union Studio Architecture & Community Design is the architect. Both firms are based in Providence.
---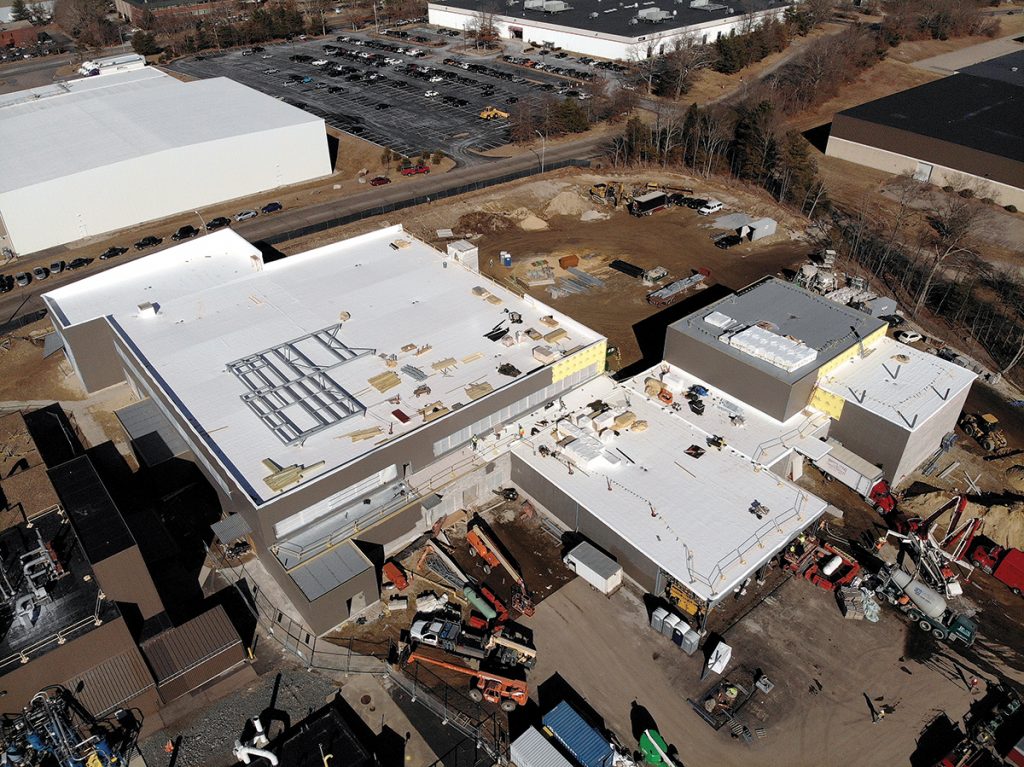 Waters Technologies Corp. | 177 Robert Treat Paine Drive, Taunton
Exterior walls are erect on the $215 million project to expand the local manufacturing facility for the Milford, Mass.-based analytical instruments company. Work began on the 135,000-square-foot facility located in the Myles Standish Industrial Park in May 2018 and the project will be part of a multiyear expansion. The two-story expansion will house offices, laboratories, manufacturing and maintenance space, and central utilities. JM Coull Inc. of Maynard, Mass., is the general contractor. Industrial Facilities Design Inc. of Hopkinton, Mass., is the architect, and NV5 of Hollywood, Fla., and Boston-based BSC Group is the engineer.