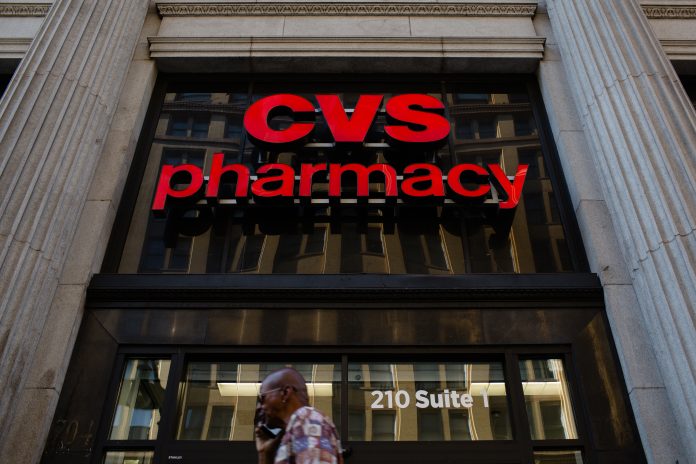 NEW YORK – The pharmacy benefit management business is under attack. And these middlemen of the arcane United States drug-pricing system are preparing their defenses.
PBM giant CVS Health Corp. released a report last week pushing back on accusations that the company and its peers reap excessive profits as they negotiate drug prices on behalf of clients such as insurers. It also outlined its own novel proposals for pushing prices down.
Particularly notable is a new plan that will allow clients to exclude from coverage certain medicines that aren't graded as cost-effective by the Institute for Commercial and Economic Review, a controversial organization that analyzes drug costs. It's a bold move aimed at encouraging companies to put a brake on ever-escalating launch prices for novel treatments.
But CVS is hampering itself from the start.
Excluding drugs that don't meet a cost-benefit threshold isn't a new idea. It's applied outside of the U.S. with great success — so much so that the strategy is one of the principal reasons other countries pay less for drug prices. Those lower prices come at the cost of reduced access a trade-off that's difficult to avoid in health care.
CVS' plan would let clients exclude drugs that ICER says cost more than $100,000 for each estimated quality-adjusted year-of-life provided. This is a commonly used measure of drug cost-effectiveness. However, the program will exclude medicines that get the FDA's "breakthrough" designation, which is intended to speed important medicines to market more rapidly.
And this is the problem. The breakthrough designation is becoming more common lately. It's been applied to more than 50 approved drugs in the past few years. And because the designation is applied to medicines that target areas of unmet need, CVS's move would exempt many of the most expensive recent drugs and significantly water down its ability to change drugmaker behavior.
Here's just one recent example: Alnylam Pharmaceuticals Inc. won approval earlier this month for its rare-disease drug Onpattro. The medicine's list price is $450,000 per patient, the sort of enormous price tag that is the consequence of the U.S. health care system's inability to say no to costly drugs — and seemingly the type of situation where CVS could flex some muscle.
Alnylam would have to more than halve the price of the drug to meet the metric set by CVS under its new plan, according to an ICER analysis. But the drug got the breakthrough designation, so it will be exempt.
CVS says its program is aimed specifically at expensive drugs that imitate already available treatments. But breakthrough status has also been applied to several "me-too" therapies, including multiple drugs that use the same mechanism to treat lung and ovarian cancer.
If CVS truly wants to defend the role of PBMs and have a real impact on list prices, it should remove the guardrails on this program.
Max Nisen is a Bloomberg Opinion columnist.