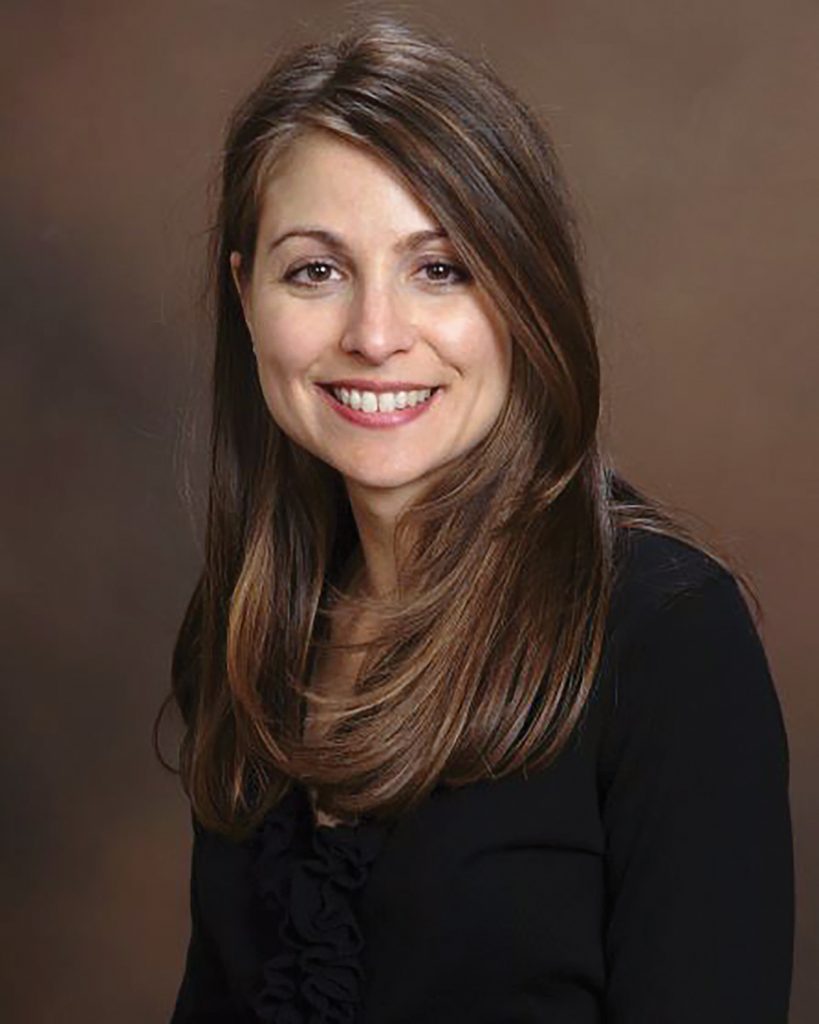 LAURIE-MARIE PISCIOTTA was recently named executive director of the Mental Health Association of Rhode Island. The Providence-based organization promotes mental health, with the goal to prevent mental illness and improve the system of care for mental health, according to its website. Pisciotta previously was program manager of Project HEAL, which provides services to people with eating disorders, and worked as a development associate at Brookview House, which serves homeless women and children.
---
You have worked in many roles within the health care industry. What was it about the field of mental health that attracted you? I have firsthand experience with mental illness. I recovered from anorexia when I was 17, have been diagnosed with complex post-traumatic stress disorder and survived two severe episodes of clinical depression. I feel grateful for the help I received when I needed it most. Yet, not everyone is so lucky.
Health insurers – who are required by law to provide parity between mental health and medical benefits – routinely deny or limit coverage for mental health care. This unequal access to treatment is a social justice issue, and MHARI is poised to lead that fight.
What are your plans for the Mental Health Association of Rhode Island? MHARI fills a role that no other Rhode Island group can do: We bring about large-scale systemic change via legislative and policy advocacy, consumer education and community-based activities. I will further these efforts by expanding the breadth and depth of our Rhode Island Parity Initiative, which empowers consumer self-advocacy, helps to build coalitions across the mental health community and collects data on health insurance claim denials.
What do you feel is needed to break the negative stigma surrounding depression and anxiety for mental health to improve within individuals? About 1 in 5 people live with mental illness. Despite this ubiquity, many of us are afraid to seek help or share our stories. How can we change this? Shame and stigma cannot thrive in environments that cultivate compassion and acceptance. At the macro level, institutions [such as] schools, places of worship, prisons, businesses and government can cultivate a culture that accommodates and protects people living with mental illness.
Who is more at risk in developing mental health disorders and what is available for them to seek treatment? My experience as a case manager taught me that many mental illnesses stem from childhood trauma, which changes the structure, connectivity and chemistry of the brain and alters our DNA. It's easy to see how these physiological changes can lead to other mental illnesses, [such as] eating disorders, anxiety, depression and substance-use disorders. Treating complex PTSD is tricky, because it is as much a physiological ailment of the body as it is a psychological one. I recommend reading "The Body Keeps the Score" by Dr. Bessel van der Kolk to learn about the most effective types of therapy for trauma.