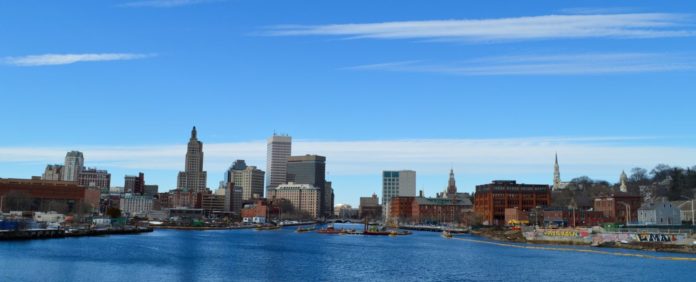 PROVIDENCE – City officials are proposing to expand the breadth of a standardized tax incentive program that previously targeted the Interstate 195 Redevelopment and Capital Center districts, as well as small neighborhood centers.
The citywide, administrative tax stabilization agreement, expected to be introduced Thursday, would create a uniform, citywide TSA that targets development by project cost tiers. The development costs do not include property purchase expenses.
If approved, TSA projects of up to $100 million could receive an administrative approval. It would incorporate the previous incentive programs that prioritized the I-195, Capital Center and neighborhood locations.
Under an ordinance, the tiers are:
Category 1: project development costs between $250,000 and $3 million, five-year TSA.
Category 2: project development costs between $3 million and $10 million, 10-year TSA.
Category 3: project development costs between $10 million and $100 million, 15-year TSA.
Category 4: project development costs exceeding $100 million, City Council establishes terms.
The program would also, for the first time, include a 12-year tax incentive for tangible property, targeting six key industries: food industry and related research, development and production, ocean-related research and development, arts and design, information technology, biotech and healthcare and alternative energy and alternative transportation.
Under that proposal, no taxes would be paid for the first three years and would gradually be phased in over years four through 12.
In 2015, the Providence City Council and Mayor Jorge Elorza approved an administrative TSA for the I-195 and Capital Center districts that would defer full taxes for projects exceeding $10 million, for at least 13 years.
Projects that would create at least 150 jobs could have a lengthier, 20-year TSA, but that would require City Council and mayoral approval.
A companion program, the Neighborhood Revitalization Act, created smaller TSAs for neighborhood investments. The program allowed developers of commercial, multifamily or mixed-use projects, with values between $250,000 and $3 million, to qualify for an administrative TSA that deferred full taxation for six years.
The neighborhood program targeted economically disadvantaged areas, in all 19 of the 25 city neighborhoods.
To date, the two programs have been applied to 13 projects, including eight in city neighborhoods and five in the I-195 or Capital Center districts.
The new program would remove geographic boundaries and is intended to simplify the process for obtaining a tax incentive and investing in the city.
Introduced by seven council members, the proposal would restrict certain kinds of businesses from receiving TSAs: adult related, compassion center or cultivation centers, self-storage facilities.
Other businesses could be included but must be part of a larger mixed-use project: bars, nightclubs, liquor stores.
Mayor Elorza supports the new approach, according to a spokesman, and is expected to issue a statement on Thursday.
Mary MacDonald is a staff writer for the PBN. Contact her at macdonald@pbn.com.