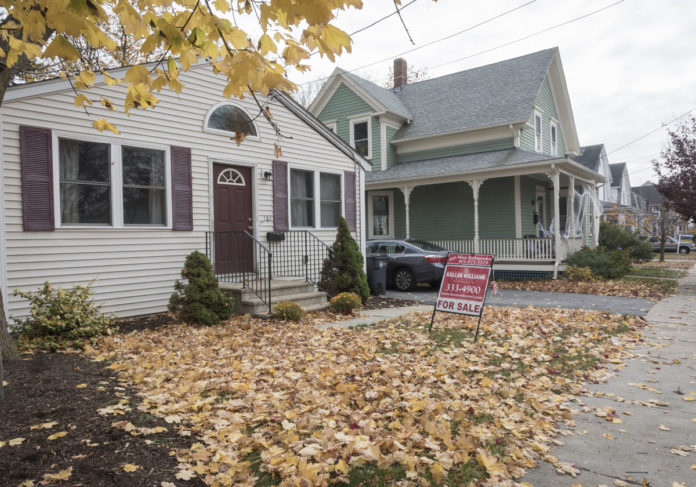 Updated: 3:08 p.m.
PROVIDENCE – An assistance program called "First Down" would lend a $7,500 down payment to first-time homebuyers, Rhode Island Housing announced Friday. The program will lend eligible homebuyers money to purchase homes in what R.I. Housing considers the six hardest-hit cities by the foreclosure crisis: Providence, Pawtucket, Woonsocket, Warwick, Cranston and East Providence. The loan is what is called a 'forgivable loan' , a program in which after five years of verified occupancy, the loan is forgiven.
The money will be issued as a structured loan to first-time buyers purchasing a one- to four-family home or condominium as their primary residence. The buyers will also be required to obtain a mortgage from a participating lender or from R.I. Housing.
"I believe that every family should have a pathway to homeownership," said Mayor Jorge O. Elorza in a statement on Friday. "I'm thrilled that prospective first-time buyers in Providence will be able to take advantage of the First Down program. I look forward to continuing to work with Rhode Island Housing to ensure that even more of our families fulfill their dreams of owning a home."
Elorza joined Pawtucket Mayor Donald R. Grebien and Warwick Mayor Scott Avedisian at the R.I. Housing office on Friday to announce the campaign.
According to R.I. Housing, the program is expected to work with more than 530 homeowners. The program is funded by the U.S. Department of Treasury's Hardest Hit Fund, a program distributed to 18 of the hardest impacted in the national housing crisis. According to the Hardest Hit Fund website, in 2010 Rhode Island received $79 million in program funding and an additional $36 million in 2016. The primary purpose of the Hardest Hit program is to prevent foreclosures and stabilize the affected areas' housing markets.
Chris Bergenheim is the PBN web editor.