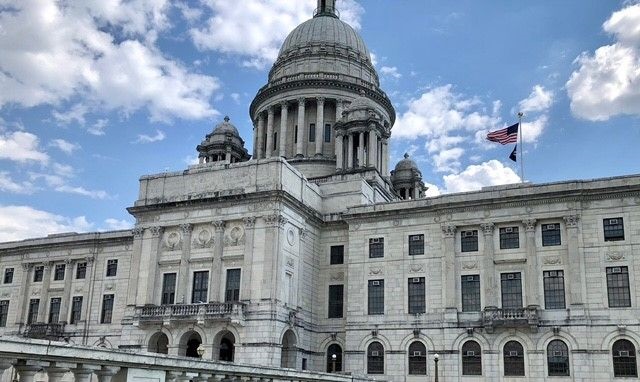 PROVIDENCE – Two years after a report found significant disparities between opportunities awarded to women- and minority-owned businesses, the Rhode Island Black Business Association and a Boston legal firm say state officials have broken the law through inaction in addressing these inequalities.
On Monday, Lawyers for Civil Rights attorneys and RIBBA CEO and president Lisa Ranglin published a letter addressed to Gov. Daniel J. McKee and other state officials calling for immediate action to remedy contracting practices, writing that current policies "disproportionately and unjustifiably harm MBEs in a manner inconsistent with federal law," particularly Title VI of the Civil Rights Act of 1964.
In the letter, Ranglin and Lawyers for Civil Rights attorneys urge officials to implement recommendations outlined in a 2021 disparity study by Mason Tillman, which the organizations say align closely with RIBBA recommendations.
That study, which analyzed data from summer 2014 to 2017, reported "that disparities between MBE utilization and availability exist across all sectors of Rhode Island's state contracting categories, showing widespread practices of underutilizing readily available minority-owned businesses."
Just 4.63% of state subcontracts were awarded to Black-owned businesses during the study period, the report found, and 0.9% to Latinx-owned businesses.
"Numerous steps … are available to the state that would break down exclusionary barriers and reduce these disparities," the letter says. "The state has simply chosen not to take them."
Recommendations outlined in the letter include expanding solicitation notification criteria; increasing funding opportunities such as loan, grant and bond programs for minority-owned businesses; and enacting penalties on prime and subcontractors who do not comply with equity laws.
Tasheena Davis, a litigation fellow at Lawyers for Civil Rights and a co-author of the letter, said that out of $900 million in construction orders fielded during the study, non-minority, male-owned businesses received around 94% of awards, compared to about 20% of minority-owned businesses that were comparable in size, capability and availability.
In response to the letter, Laura Hart, a spokesperson for the R.I. Department of Administration, said that the state "is taking significant steps to increase the utilization of Minority and Women Owned Businesses."
McKee's efforts include promoting a new law influenced by the disparity study, Hart said, which increases the percentage of state contracts awarded to women and minority-owned businesses from 10% to 15%.
The governor has also requested disparity studies every five years beginning in fiscal 2025, Hart said, and the state's fiscal 2024 budget sets aside funding for software "that will increase transparency and accountability."
Hart added that "data used in the disparity study does not reflect the latest efforts of the department, which achieved 13% MBE/WBE awards in 2022. Historical data shows significant improvement in the equitable awarding of state contracts over the years."
Members of RIBBA and Lawyers for Civil Rights plan to meet with R.I. Attorney General Peter F. Neronha on issues raised in the letter.
Jacquelyn Voghel is a PBN staff writer. You may reach her at Voghel@PBN.com.

Want to share this story? Click Here to purchase a link that allows anyone to read it on any device whether or not they are a subscriber.