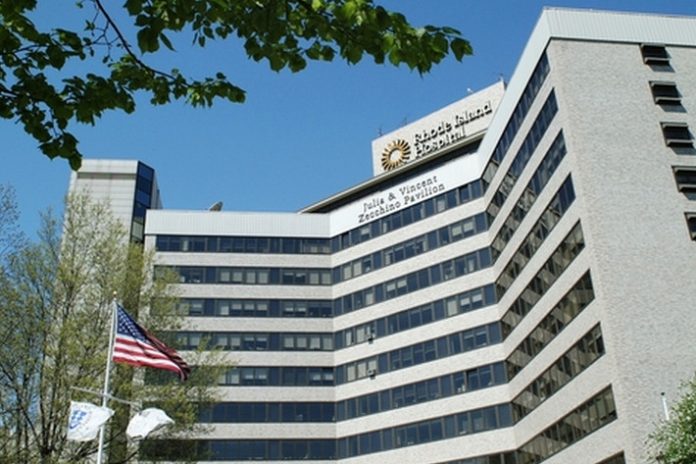 PROVIDENCE — Contract talks between United Nurses and Allied Professionals Local 5098 and Lifespan Corp. ordered by a federal mediator ended this morning with no resolution, with a four-day strike of 2,700 nurses and health professionals at Rhode Island and Hasbro Children's Hospitals on schedule for 3 p.m. this afternoon.
UNAP spokesman Ray Sullivan said the striking staffers were instructed to leave the hospitals at 1:30 p.m., which the union will honor. Sullivan said picketing will begin at 3 p.m. nonetheless.
This weekend, the R.I. Department of Health announced steps it's taking to prepare for the strike, including inspections of the affected hospitals, expediting licensing for the more than 1,400 replacement nurses and technicians, coordinating with other hospitals to prepare for increases in patients during the strike, and asking nursing homes to speed the process of accepting patients from hospitals during the strike.
Lifespan announced it is rescheduling all elective services and all non-urgent diagnostic testing for the duration, and is encouraging Emergency Medical Services to take cases, as medically appropriate, to other hospitals. EMS will only be transporting trauma, burn, cardiac and respiratory arrest, and pediatric cases to Rhode Island Hospital's and Hasbro Children's Hospital's Emergency Departments, according to Lifespan.
Rhode Island Department of Health has advised EMS providers to bring stroke patients to the nearest of the state's six Primary Stroke Centers at other hospitals. Rhode Island Hospital is the state's only Comprehensive Stroke Center.
The Comprehensive Stroke Center at Rhode Island Hospital is a national leader in stroke care and provides some of the newest treatments in stroke care not found at other hospitals, said David Levesque, spokesman for Lifespan. It's a highly trained and specialized team, he said.
Primary Stroke Centers can care for most cases of acute ischemic stroke, whereas Rhode Island Hospital treats all types of stroke patients, both ischemic and hemorrhagic, including complex cases requiring advanced technology, specialized diagnosis and higher levels of treatment. Rhode Island Hospital also offers advanced imaging, including CT angiography, CT perfusion, and transcranial Doppler that other state stroke centers aren't required to have.
EMS crews have been instructed to continue to bring all level one trauma patients to Rhode Island Hospital, Levesque said. He said the trauma physicians and temporary emergency room nurses are trained to care for all types of trauma patients.
Lifespan said in a statement that the union rejected a restructured proposal from the hospital that included wage increases ranging from 9 to 25 percent over four years. Instead, UNAP leadership proposed wage increases of up to 28 percent, and "Added significant additional economic proposals that rendered their offer simply unrealistic," the hospital system announced.
According to Lifespan, their offer to the union included:
Employees with 10 years or less of experience would receive increases of 25 percent (nurses) and 23.5 percent (technical staff) over the four-year contract. Employees with more than 10 years' experience would get 9 percent over four years and would be eligible for tenured steps at certain seniority levels.
Extending the contract to four years
Comprehensive health and dental plan that all non-union employees receive
Long and short-term disability insurance
Retirement match up to 6 percent of salary
Vacation and sick days off, plus 10 paid holidays, bereavement and military leave
Job security via a no-lay-off provision
Lifespan said in its statement that union leadership "walked out" of negotiations this morning without a resolution.
"This morning's meeting was ordered by the Federal mediator, and UNAP participated in good faith. Hospital management announced a deadline of 11 a.m. for any agreement to be reached to avert a strike. That deadline has come and gone without a response from management to the union's last offer, which was conveyed at approximately 9:15 a.m. With no response from the hospital, negotiations have concluded for the day. No further negotiations have been scheduled at this time," Sullivan said in a statement.
Rob Borkowski is a PBN staff writer. Email him at Borkowski@PBN.com.