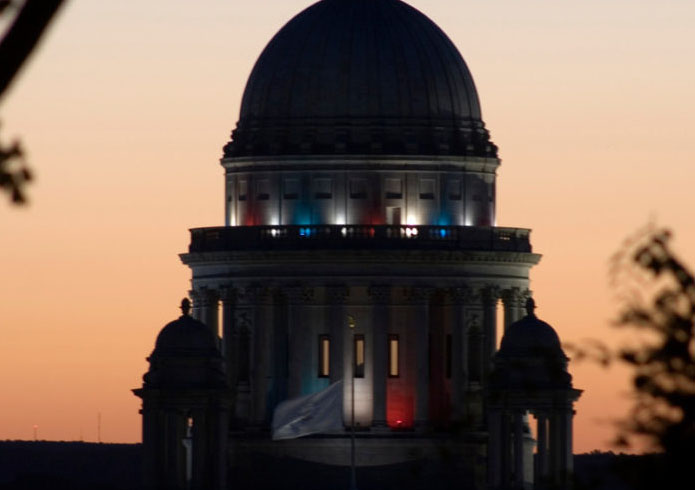 NEW YORK – Rhode Island's budget impasse is on the radar of independent ratings services companies, with Fitch Ratings on Thursday describing it as one of the "most surprising" developments among states with delayed fiscal year budgets.
The Rhode Island state credit rating has not been affected, and no adverse rating change has been forecast. The fiscal 2018 budget remains unresolved, as the House and Senate have approved alternate versions that have not been reconciled.
Fitch has Rhode Island's rating set at AA, outlook stable, while Moody's Investors Service has the Ocean State at Aa2, outlook stable.
In a lengthy statement on budget impasses in several states, Fitch said Thursday that Rhode Island is among seven states that have no approved budget for the fiscal year that began July 1. The states are: Illinois, Connecticut, Massachusetts, Pennsylvania, Oregon, Rhode Island, and Wisconsin.
Fitch placed Illinois on Rating Watch Negative, citing that state's inability to pass an approved budget for the last two years. Illinois has a rating of BBB/RWN under Fitch.
Moody's took similar action Wednesday, announcing Illinois is under review for a possible downgrade. The state has a current rating under Moody's of Baa3.
Of Rhode Island's budget impasse, a spokesman for Moody's said Thursday it was an issue being followed.
As of April 20, when Moody's last reviewed Rhode Island's credit rating, the state had a rating of Aa2, which the ratings service said incorporated the state's strong financial management practices including multi-year financial planning, consensus revenue forecasting and consistent maintenance of reserves.
Pressures on the Ocean State rating include an economy that has "long lagged the nation's and is accompanied by weak demographics and high relative combined debt and pension liabilities."
Fitch said of Rhode Island's late budget: "Legislative leadership and the governor had appeared set to finalize a budget on June 30. Before final approval, the state Senate amended the House's proposed six-year phase-out of a car tax levied by local governments, with the state reimbursing municipalities for the lost revenue. The Senate's amended bill would freeze the phase-out along with state reimbursements if the state accessed its Budget Reserve and Cash Stabilization Account (rainy day fund). The state last drew on the fund in fiscal 2009, during the last recession. Rhode Island's House did not take up the revised bill and the Speaker has indicated he may hold his chamber out of session indefinitely. Without a budget, the state operates under fiscal 2017 appropriations levels per statutory provisions."
Mary MacDonald is a staff writer for the PBN. Contact her at macdonald@pbn.com