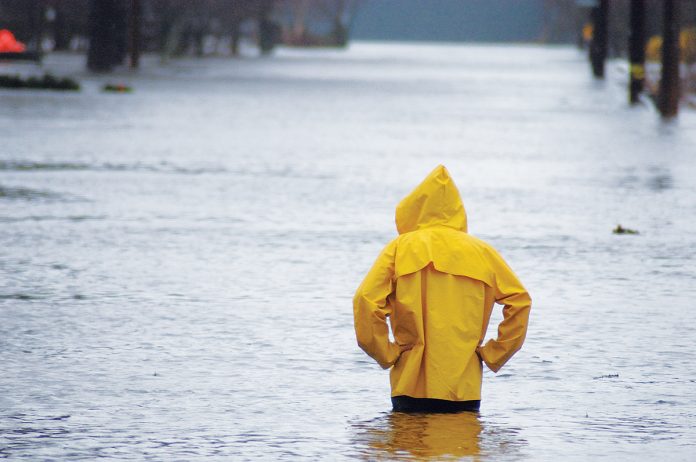 PROVIDENCE – By the year 2045, $566.5 million worth of property in Rhode Island could be at risk for chronic flooding due to sea-level rise, according to a report from the Union of Concerned Scientists this week.
The figures for 2045 are the report's "high scenario," or the largest of three possible scenarios for sea-level rise projected by the National Oceanic and Atmospheric Administration. Chronic flooding was defined as flooding that occurs 26 times per year or more.
UCS used data from Zillow on property locations and values and cross-referenced it with NOAA projections.
Within 30 years, 899 properties in Rhode Island would be at risk for chronic flooding, impacting 1,690 Rhode Islanders and putting $7.2 million in property tax at risk. By 2100, the number of impacted properties could potentially increase to 6,660, at a value of $3.6 billion. The report's intermediate scenario had 3,371 properties at risk with $25 million in property tax at risk.
In Massachusetts, in the 2045 NOAA high-level scenario, 6,878 properties would be at risk for chronic flooding, properties that command a market value of $4.1 billion. Flooding would impact 13,824 residents in the Bay State and put $37 million in property tax at risk.
More than 310,000 properties in the United States could be vulnerable to chronic flooding by 2045, according to UCS' report, properties that have a market value of $117.4 billion. By the turn of the century, that number, still in NOAA's high-level scenario, would balloon to 2.4 million properties at a market value of $912 billion.
Florida had the most at-risk homes in the report, followed by New Jersey.
It is also worth noting the sea-level rise risk calculations did not include the dangers of storm surge, to which Rhode Island is particularly vulnerable.
Chris Bergenheim is the PBN web editor.