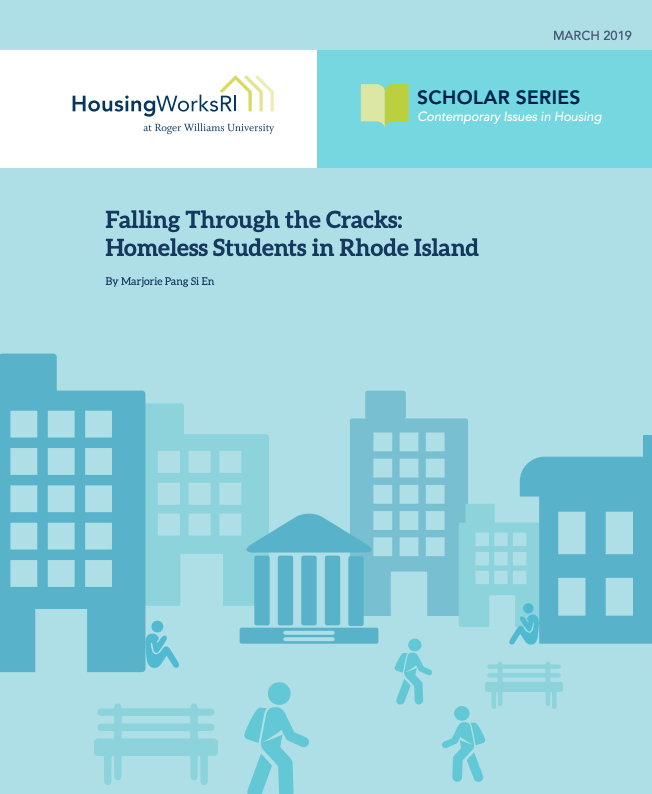 PROVIDENCE – The number of students in Rhode Island who are experiencing homelessness and would qualify for educational services is thought to be undercounted, according to a new study released Thursday.
The under-identification of students who are homeless may impede their access to resources, including federal funds for local schools. The children are entitled to services and interventions, such as free transportation to their home school if their family has to move because they've lost their home, according to the report by HousingWorks RI at Roger Williams University.
The report, called "Falling Through the Cracks: Student Homelessness in Rhode Island," is based on the research of Marjorie Pang Si En, as part of her thesis for a public policy degree at Brown University.
Her research examined the effectiveness of a federal program that provides funds to school districts for children who are homeless, and which distributed $263,597 to a total of five Ocean State school districts in 2017.
The report concludes that homeless students – who are often living "doubled up" with extended family members – may be undercounted by districts because they are not identified as homeless by district liaisons.
Nationally, research has found that families with children are among the fastest-growing portion of the homeless population, accounting for as much as 40 percent of the total.
The HousingWorks RI report recommends that each local school in Rhode Island have a designated liaison for identifying children experiencing homelessness, and that more effort be made to apply for available federal grants and funds. The report also recommends more public information about homelessness, which includes not only children living with their parents in hotels, cars and encampments, but also in houses or apartments with extended relatives and friends.
For education purposes, a school-age child is considered homeless if their family is temporarily staying with friends or relatives due to financial constraints. This is not a definition of homelessness that extends to other federal programs, including Housing and Urban Development.
Mary MacDonald is a staff writer for the PBN. Contact her at macdonald@pbn.com.