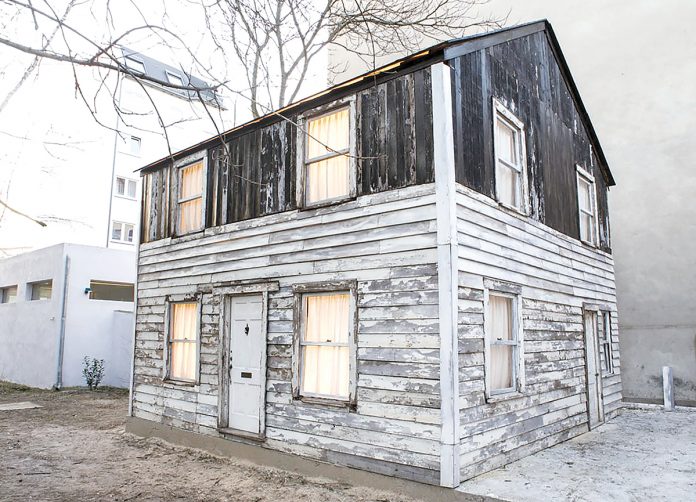 PROVIDENCE – The next chapter in the ongoing saga surrounding the installation of a home once owned by Rosa Parks' family will see the Rhode Island School of Design host a symposium this week at the WaterFire Arts Center, where the structure is on display.
The event, which was announced by the school Monday, will take place from 9:00 a.m. to noon on Friday, May 18, and will feature discussions led by the school's interior architecture faculty members.
"The story of the house and its history since leaving Detroit is a demonstration of the new reach of preservation and the power of creative adaptive reuse," said interior architecture department head Liliane Wong, in a statement. "[It] raises important questions about what we as a people value and how much we are willing to put at stake to preserve those values."
Conversation, per the school's release, will focus on the home in the context of "art, preservation and memory."
RISD's announcement comes more than two months after Brown University announced the cancellation of an exhibit involving the house.
The structure was purchased by Ryan Mendoza and transported to his home in Berlin, where it was reassembled. Mendoza and Brown University partnered to create a U.S. civil rights curriculum with the home as the central focus of the academic initiative.
However, according to Mendoza, Brown pulled out of the agreement in early March without notifying Mendoza while he was reconstructing the home for display at WaterFire.
In late March, due to popular demand, WaterFire announced weekend hours to accommodate additional public viewing of the home.
The structure will remain on display at the Providence-based nonprofit's headquarters through June 3.
Emily Gowdey-Backus is a staff writer for PBN. You can follow her on Twitter @FlashGowdey or contact her via email, gowdey-backus@pbn.com.