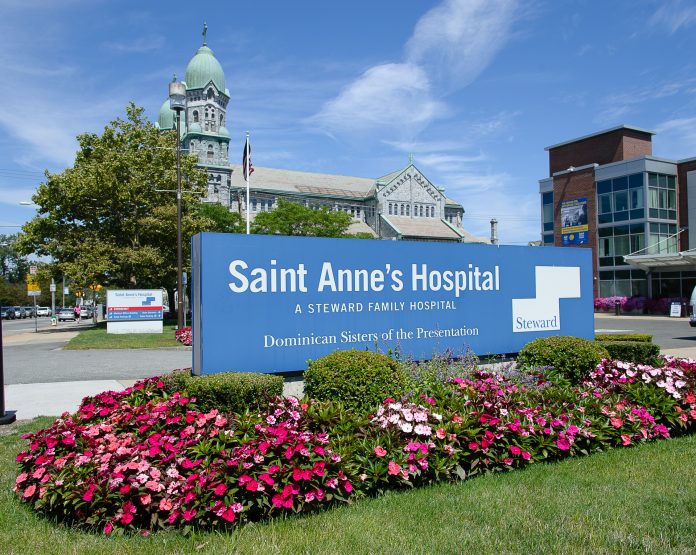 FALL RIVER – Saint Anne's Hospital has received two 2019 awards from Healthgrades Operating Co., known as Healthgrades, an online resource for information about physicians and hospitals.
The only hospital in Rhode Island and Massachusetts to win both, Saint Anne's earned the Outstanding Patient Experience Award and the Patient Safety Excellence Award.
The double honors place Saint Anne's in the top 2% of eligible hospitals in the nation to win both awards.
Landmark Medical Center in Woonsocket won the 2019 Patient Safety Excellence Award, and The Miriam Hospital, Newport Hospital and South County Hospital each won the 2019 Outstanding Patient Experience Award, according to Healthgrades.
Out of more than 4,500 hospitals evaluated as part of this year's annual awards, 77 were chosen for recognition.
Saint Anne's awards reflect clinical excellence along with positive hospital experiences reported by patients, Saint Anne's president Michael Bushell said.
"Saint Anne's has established a track record to providing high-quality care. … While patients expect a high level of clinical care, other elements of care, such as compassion, respect and communication, also significantly influence their overall experience. We're tremendously proud of our staff and medical providers who work diligently every day to provide such patient-centered care," Bushell said.