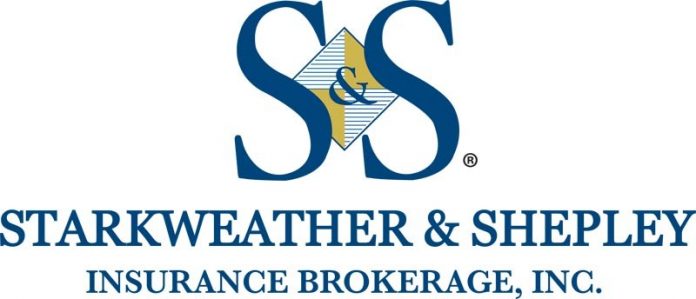 PROVIDENCE – Starkweather & Shepley Insurance Brokerage Inc. and East Boston Savings Bank have agreed to a strategic alliance intended to better serve their clients throughout New England.
A complimentary relationship between the two companies and their services is based on their mutual client base and geographical footprint, commitment to communities, diverse products and focus on a variety of industries.
Richard J. Gavegnano, president, CEO and chairman of East Boston Savings Bank, said, "Everyone, employees and customers alike, needs insurance protection and we often get requests to help them out in this area. We found that Starkweather & Shepley provide insurance solutions that are a perfect fit for our customers and they also fit nicely into our geographic footprint. We are thrilled to have found S&S and look forward to referring their services as an option to our employees and customers."
Andrew Fotopulos, president of Starkweather & Shepley Insurance Corp. of MA, said, "East Boston Savings Bank … shares many of our core values and history. It's our continued commitment to customers, community and employees that inspires us to evolve and improve the client experience every day."
Established in 1879, Starkweather & Shepley is the 68th-largest insurance brokerage firm in the United States, with 15 offices in Rhode Island (East Providence and Westerly), Massachusetts, Connecticut, Vermont and Florida.
East Boston Savings Bank is a Massachusetts chartered stock savings bank offering a variety of deposit and loan products to individuals and businesses in Essex, Middlesex, Norfolk and Suffolk counties.
Mary Lhowe is a PBN contributing writer.