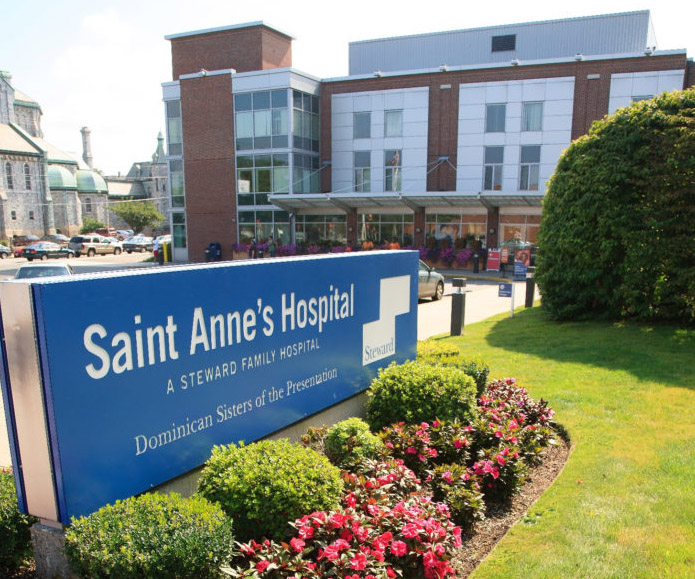 BOSTON – Steward Health Care LLC and IASIS Healthcare have entered into a definitive agreement to merge their operations; with that, Steward will become the largest private for-profit hospital operator in the United States with 36 hospitals across 10 states, managed care operations in Arizona, Utah and Massachusetts and projected revenues of almost $8 billion in 2018, the first year of consolidated operations. Saint Anne's Hospital in Fall River is one of 10 Steward Health Care hospitals in Massachusetts. The merger, whose terms were not disclosed, is expected to close in the third quarter of 2017. News of the merger was announced May 19.
Steward currently operates 18 hospitals and directly employs more than 1,300 multispecialty physicians in venues across Massachusetts, Ohio, Florida and Pennsylvania, while IASIS operates 17 hospitals and one behavioral health hospital in Utah, Arizona, Colorado, Texas, Arkansas and Louisiana. Under this merger, Steward will operate nearly 7,500 patient beds and employ approximately 38,000 individuals, including more than 1,800 directly employed multispecialty physicians and several thousand aligned physicians.
As part of the merger with IASIS, Steward will also begin managing IASIS' Health Choice managed care operations, which covers more than 680,000 lives. That will bring the total number of covered lives within Steward's managed care and health insurance products to more than 1.1 million.
"Our physician-driven accountable care model focused on keeping patients healthy is transforming the health care industry, as this transaction demonstrates," Dr. Ralph de la Torre, Steward Health Care chairman and CEO, said in a statement. "Our model shows how the industry can successfully shift toward a more cost-effective local, coordinated approach that puts patients first."
Steward pioneered its health care model in Massachusetts, where it turned around some of the state's most struggling hospitals into a thriving health system that improved outcomes, lowered costs and decreased overall health care spending.
W. Carl Whitmer, IASIS president and chief executive, said in the statement, "Since its formation nearly 20 years ago, IASIS's mission has been to deliver high-quality, cost-effective health care to our patients and the communities we serve. We have accomplished this goal by investing in our growing hospitals and talented employees and by providing a broad and differentiated set of capabilities and assets to our high-growth, community-focused urban and suburban hospital markets. Steward's innovative approach to reducing health care cost and improving quality of service will further this mission. It will be business as usual while all of us work toward a seamless merger of our operations."
Nancy Kirsch is a PBN contributing writer.