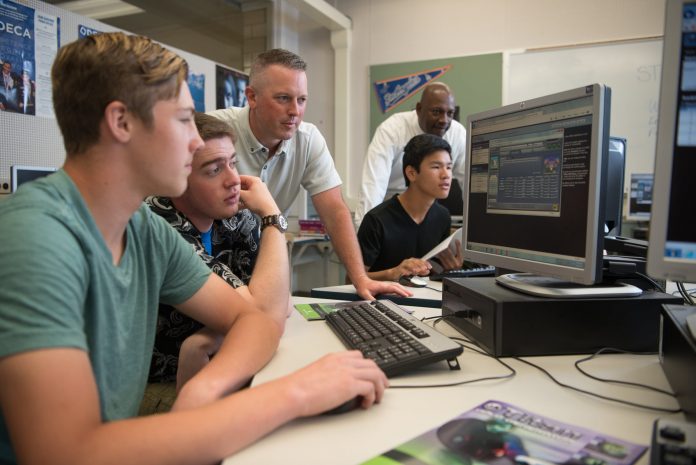 WARWICK – Many college freshmen and high school students on the threshold of college are unprepared to manage and pay for the cost of college, according to a new survey by Junior Achievement USA and Citizens Bank.
Fifty-two percent of high school juniors, 39 percent of high school seniors and 34 percent of college freshmen said they were unprepared to shoulder the costs of college, according to the report. One-third of college freshmen have less than $1,000 saved for college.
Further, the survey shows many teenagers do not have a clear idea of how much college will cost.
"It's no wonder that kids feel vulnerable," said Lee Lewis, president at Junior Achievement of Rhode Island. "As a community, we are not doing enough to educate young people to make smart, sound decisions.
"They know that a college degree is a good pathway to future success, yet simply need more help understanding the implications of their decision-making," Lewis added.
Most teens also admitted to not doing enough research on how to pay for college. Some expected to borrow more than $18,000 to pay for their first year of college.
"It's clear that more needs to be done to help equip students with the tools to minimize student debt and help students make more-informed decisions on what loan is best for them," said Brendan Coughlin, president of consumer deposits and lending at Citizens Bank.
Many teens get financial information about paying for college from sources other than parents, including teachers or guidance counselors, college websites or brochures, friends, college fairs, social media, financial websites or blogs, and financial institutions.
Within high schools, 87 percent of juniors and 90 percent of seniors expect to pay for college with a combination of scholarships and grants, money they earn, savings, and federal or private student loans.
Mary Lhowe is a PBN contributing writer.