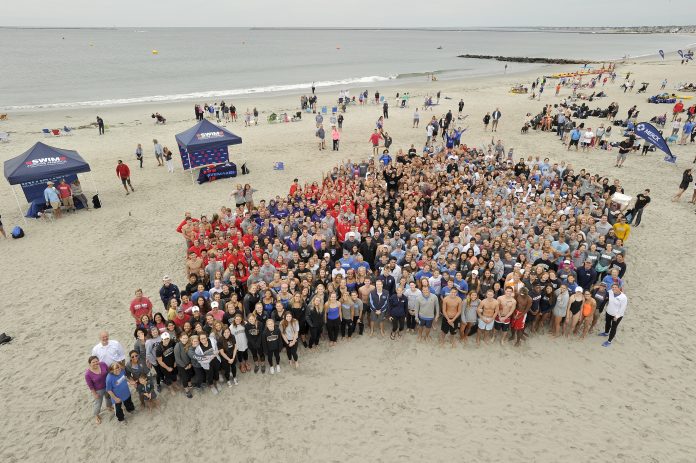 NARRAGANSETT – The ninth annual Swim Across America fundraising swim at Roger Wheeler State Beach raised more than $220,000 to support research at Women & Infants Hospital's Center for Biomarkers and Emerging Technologies, an initiative of the Program in Women's Oncology and Department of Pathology and Laboratory Medicine, Care New England announced Tuesday.
The swim was organized by Swim Across America, a national organization committed to raising money and awareness for cancer research. The event took place Sept. 8.
College swim teams from around the region participated, with the Providence College swim team raising more than $30,000, more than any other team.
More than 650 swimmers took part in the event.