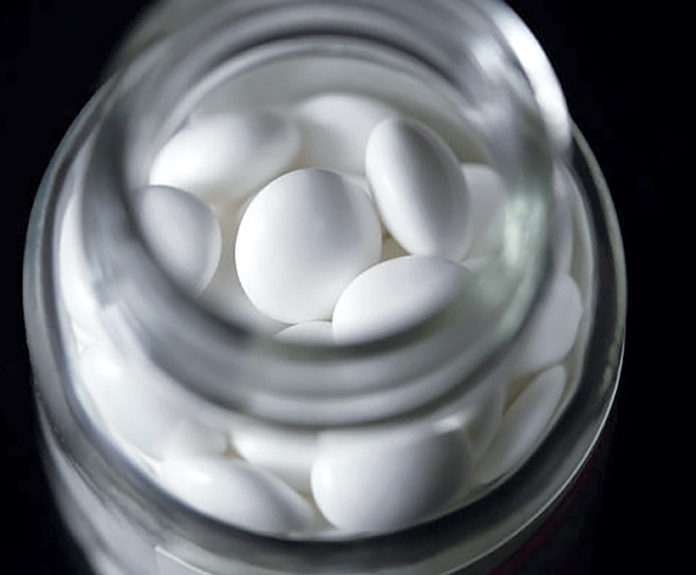 NEW YORK – President Donald Trump said he's ready to declare opioid addiction a national emergency, which could clear the way for extra funding and government authority to address a wave of overdose deaths.
"We're going to spend a lot of time, a lot of effort and a lot of money on the opioid crisis," Trump said Thursday as he addressed reporters at his golf club in Bedminster, New Jersey. "This is a national emergency, and we are drawing documents now to so attest."
Trump, who made the issue a key talking point during his campaign, previously received an interim report from a commission he appointed that called for declaration of a national emergency. The action would give the administration additional tools, such as allowing the government to negotiate lower prices for overdose-reversal drugs, according to the draft.
The administration gave no timetable for when the declaration would be drawn up and signed.
More than 33,000 Americans died from opioid overdoses in 2015, according to the National Institute on Drug Abuse, or NIDA. Most opioid-overdose deaths are linked to prescription pain pills, though the use of heroin is growing rapidly, accounting for almost 13,000 deaths in 2015, according to NIDA.
State Actions
In June, Arizona became the sixth state to declare a statewide emergency in response to the opioid epidemic, according to the Association of State and Territorial Health Officials. Arizona joined Alaska, Florida, Maryland, Massachusetts and Virginia. The orders vary but widely expand access to the overdose antidote naloxone and give states the ability make rules about opioid prescribing.
Several states also have sued drugmakers that manufacture opioids, blaming them for the rise in addiction and seeking to recover damages.
Trump also has called for tougher law enforcement, including locking up more drug dealers after what he said was a decline in drug-related prosecutions since 2011, and more aggressive policing at U.S. borders to stop the import of heroin and synthetic opioids. The Food and Drug Administration has announced steps to limit misuse of prescription opioids.
Health and Human Services Secretary Tom Price said Tuesday the administration was coming up with a comprehensive strategy on opioids that would be presented to Trump in the future but added that the crisis could be handled "without the declaration of a national emergency."
Toluse Olorunnipa and Anna Edney are reporters for Bloomberg News.