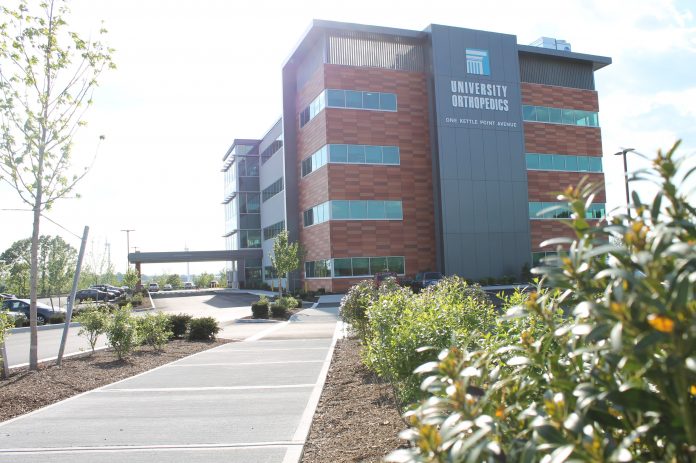 PROVIDENCE – University Orthopedics is offering student athletes free appointments for fall sports pre-participation physical exams for the 21st consecutive year.
The regional referral center for patients with back and neck pain, joint pain, sports medicine problems, shoulder pain, hand problems, hip and knee pain, and foot and ankle injuries will offer these appointments at its new Kettle Point facility in East Providence.
The exams will be conducted Aug. 4, from 8 a.m. to noon, at 1 Kettle Point Avenue, East Providence. Students of all ages, including collegiate athletes, are invited to participate.
The center aims to support the success of local student athletes and their families by helping them begin their seasons safely, while also making the back-to-school rush a little easier.
Dr. Aristides I. Cruz Jr., one of University Orthopedics' pediatric orthopedic surgeons, said the complimentary consultations are an excellent opportunity for local youth.
"I know firsthand the rigors of being a student-athlete, and it's important that each of these kids begins their season feeling confident in their health. We're happy to support them in this way," said Cruz.
With more than 40 board-certified, fellowship-trained musculoskeletal and sports medicine specialists affiliated with the Warren Alpert Medical School of Brown University, University Orthopedics offers orthopedic care for patients of all ages.
For more information, contact Terry Moreno Toste at ttoste@universityorthopedics.com or Carmen Vazquez at (401) 330-1421.
Patients are asked to download their medical history and consent-to-treat forms to bring with them to their appointment. These forms can be found at www.universityorthopedics.com and www.riil.org.
Rob Borkowski is a PBN staff writer. Email him at Borkowski@PBN.com.