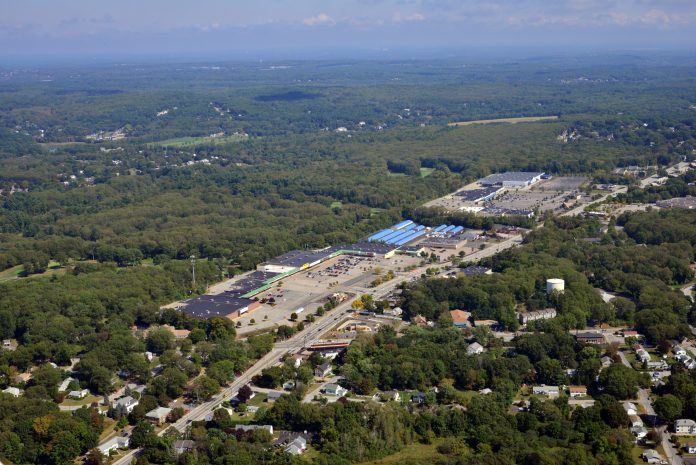 WOONSOCKET — Out of the Box Ventures LLC, a subsidiary of a Miami-based company that is acquiring shopping centers in several states, has made its first purchase in Rhode Island. The corporation purchased the 300,000 square foot Walnut Hill Plaza in late June. 
Located on the Diamond Hill retail corridor, the plaza at 1500 Diamond Hill Road includes anchor tenants Aero Trampoline, Planet Fitness, and Walnut Hill Bowl. 
The purchase price was $5.7 million, according to the Woonsocket City Clerk's office. The property, now owned by Walnut Hill Holdings LLC, last sold in April 2014 for $13 million, according to city records. 
The shopping plaza features 24 storefronts of one story, built in 1966, according to city property records. The 2016 assessed value for the site was $11.8 million. 
Miami-based Lionheart Capital, the parent company, has acquired more than 2 million square feet of underperforming retail space, according to a news release. It has holdings in locations including Bangor, Maine, Battle Creek, Mich., Lakeland, Fla. and Syracuse, N.Y. 
Mary MacDonald is a staff writer for the PBN. Contact her at macdonald@pbn.com.