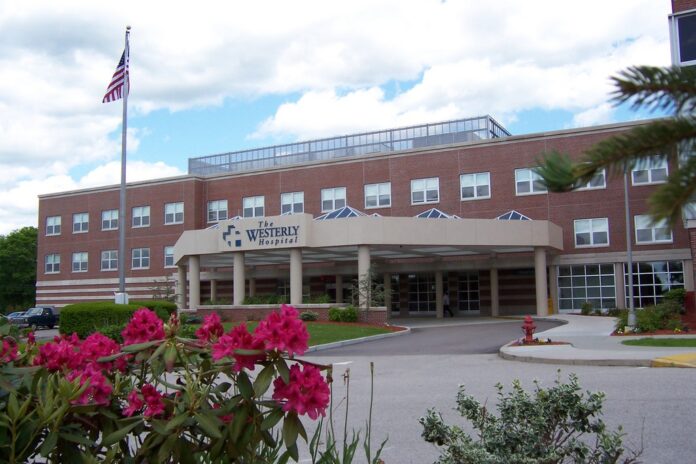 WESTERLY – A community wellness series at Westerly Hospital will include six presentations by hospital staff.
Programs are free, but seating is limited. To reserve a seat, call 1-800-636-2824 or visit westerlyhospital.org/events. The series kicks off on Sept. 19 and takes place in the Henry J. Nardone Conference Center at Westerly Hospital.
Sessions include:
"Recognizing Depression in Older Adults," led by Dr. Luisa Skoble, geriatrics. The session will focus on detecting depression in seniors and understanding the difference between depression in older and younger adults. Sept. 19 at 5:30 p.m.
"The ABCs of COPD and CHF," led by Dr. Thomas Lanna, cardiology. Learn the latest on the diagnosis, treatment and management of chronic obstructive pulmonary disease and congestive heart failure. Oct. 3 at 5:30 p.m.
"Common Misconceptions about Back Pain," led by Dr. Dominic Thomas Kleinhenz, spine surgery. Discussion will focus on the 10 most common misconceptions about chronic back pain. Oct. 10 at 5:30 p.m.
"Breast Cancer – What You Need to Know," led by Dr. Gregory Zanieski, breast surgery. A new board-certified breast surgeon will discuss all things breast cancer, including who is at risk, screening, diagnosis and treatment. Oct. 17 at 5:30 p.m.
"Management of Peripheral Arterial Disease," led by Dr. Carlos Mena and Dr. Christopher Regan, interventional cardiology. Learn the latest in the treatment and management of peripheral arterial disease. Nov. 7 at 5:30 p.m.
"Breathe Easier with Lung Screening: How 2 Minutes Can Save Your Life," led by Dr. Louis Mazzarelli, radiology, and others. This will be a panel discussion about lung cancer screening with low-dose CT, who is at the greatest risk for lung cancer, and the benefits of early detection and treatment. Nov. 21 at 6 p.m.

Want to share this story? Click Here to purchase a link that allows anyone to read it on any device whether or not they are a subscriber.