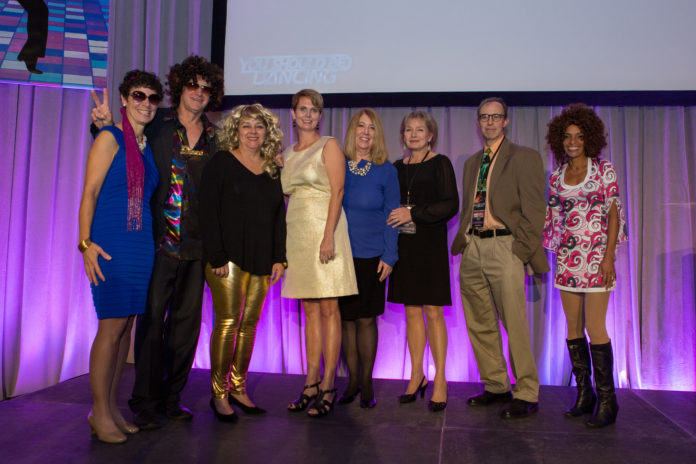 PROVIDENCE – More than $462,000 was raised at a late October fundraising event to support Women & Infants Hospital's Birth Center, which helps deliver nearly 9,000 babies each year, the hospital announced Wednesday.
Women & Infants interim president and chief operating officer, Diane Rafferty, thanked donors and event sponsors in a statement, saying the hospital is "honored" by their support and called it "essential … to continue [the hospital's] legacy of care and innovation."
Staffed by a team of nurses, midwives, physicians and caregivers, the center features 19 private delivery rooms, three dedicated Cesarean birth rooms and an Alternative Birthing Center – for those who would prefer a "home-like" birth experience.
Three hundred guests celebrated the accomplishments of the center and gave in support of its future at the Oct. 21 "You Should Be Dancing," 1970s-themed event held at Providence's Cafe Nuovo.
Emily Gowdey-Backus is a staff writer for PBN. You can follow her on Twitter @FlashGowdey or contact her via email, gowdey-backus@pbn.com.