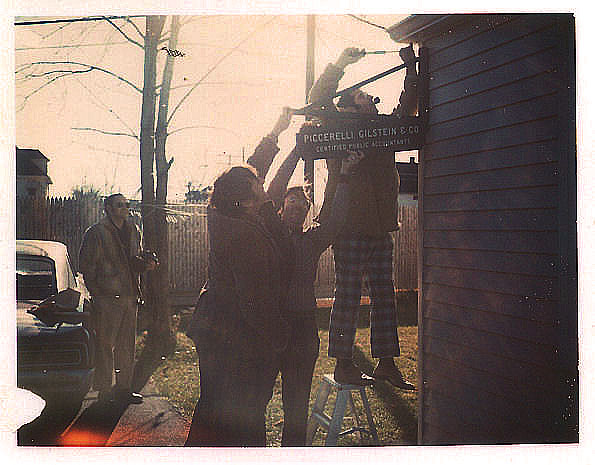 Providence, RI, (November 30, 2018) – Rhode Island has been home to Piccerelli Gilstein & Company, LLP (PGCO) for 45 years. Bill Piccerelli and Alan Gilstein founded the public accounting firm on December 1, 1973 with the goal to become a sustainable, quality, independent CPA firm known for its integrity and commitment to its clients.
Much has changed in downtown Providence since PGCO opened its doors here, and while the firm goal remains the same, they have experienced their own transformations, as well. The original two-man partnership has grown into one of the leading independent accounting firms in the region, providing a larger breadth of services to meet the ever-expanding needs of their clients, some of whom have been with the firm for more than 40 years.
"We do not take our longevity for granted," said Bill Piccerelli, founding partner with PGCO. "We are very appreciative of the continued loyalty, support and trust of not only our clients but also other professionals in the community. Thank you for allowing us to continue to grow and serve the New England marketplace."
PGCO believes that a large part of their success comes from employing some of the best and brightest professionals in the industry. Firm leaders are passionate and committed to their valued relationships with clients, staff and community partners.
PGCO is a full service accounting firm combining national excellence with the responsiveness and reasonable fees that a smaller, entrepreneurial firm can offer. Firm professionals regularly consult with clients on financial business matters ranging from issues such as inventory, capital investments, research & development and business valuation, to forensics, auditing, financial planning and tax compliance & planning. They also participate in organizations that represent the profession regarding rule-making and standard setting, and serve as advocates before legislative bodies, public interest groups and other professional organizations.
PGCO is an independent member of the BDO Alliance USA, a nationwide association of independently owned local and regional accounting, consulting and service firms with similar client service goals. This important alliance links firm employees at every level to the resources, services and technical knowledge of a national firm while preserving local ownership and operating philosophy.
For more information about the firm, please visit https://www.pgco.com; Facebook – @PiccerelliGilsteinCPA; Twitter – @PGCOCPA; or LinkedIn – piccerelli-gilstein-&-company-llp.