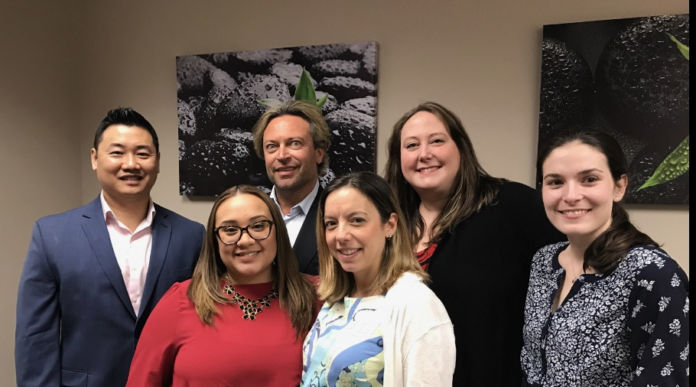 Comprehensive Pain Management, with offices in Franklin, MA and Warwick, RI, has recently opened its doors in South County, RI. Chronic Pain affects 1 in every 3 Americans and physicians have begun approaching it as a condition of its own rather than a symptom of an illness. With new advancements in chronic pain treatment, a spectrum of options are available for patients. "Minimally invasive procedures for chronic pain are very effective and require little to no downtime, as opposed to open surgery" explains Dr. Do Chan, a double board certified anesthesiologist and co-founder of Comprehensive Pain Management Centers (CPM).
Aside from surgery, narcotics were often prescribed in large quantities to manage post-surgical pain and chronic pain. In recent years, narcotic prescriptions have decreased and new technologies combined with a multidisciplinary approach to care, have brought much needed relief to those suffering from chronic pain. This comes at a fragile time when an opioid outbreak is prominent in our country.
Specialty chronic pain centers like Comprehensive Pain Management, are crucial in offering solutions that increase mobility in chronic pain sufferers and improve people's quality of life. Dr. Boris Shwartzman, a double board certified anesthesiologist and co-founder of Comprehensive Pain Management Centers says "We felt that people of South County were under served with regards to pain management services. They had to endure long drives in order to see a pain specialist and we decided to bring our expertise closer to their place of living".
The specialists at Comprehensive Pain Management create customized treatment plans to target each patient's specific pain. Offering an interdisciplinary approach that includes state-of-the-art procedures combined with controlled medication management and a thorough consensus with any other physicians that may be involved in the patient's treatment. CPM even provides an in-house psychologist to help patients overcome the hurdles associated with living in chronic pain. Comprehensive Pain Management is looking forward to serving the South County Community.
For more information please visit www.comprehensivepainmd.com.