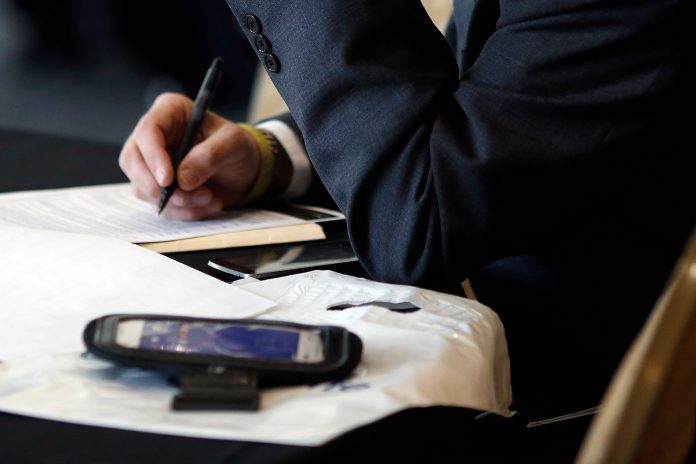 PROVIDENCE – Employer costs per hour for compensation in the private sector in New England increased 68 cents year over year to $40.97, a 1.7 percent increase, according to the Bureau of Labor Statistics Monday.
Wages and salaries accounted for 68.3 percent of compensation while total benefits accounted for 31.7 percent of compensation costs, according to the report.
Wages and salaries declined to $27.98 per hour in June from $28.36 per hour in June 2017, while benefits accounted for $12.99 per hour, an 8.9 percent increase year over year from $11.93 per hour in June 2017.
Paid leave accounted for $3.19 per hour in costs, an increase from $2.95 per hour one year prior
Over the year, insurance costs in New England increased to $3.59 per hour from $3.25 per hour, now accounting for 8.8 percent of compensation costs compared with 8.1 percent in June 2017
Retirement and savings compensation costs increased year over year to $1.91 per hour from $1.62 per hour
The New England region had the second-highest employer costs per hour only behind the Mid-Atlantic region
In the United States, employer compensation costs for the private sector were $34.19 per hour, with wages and salaries accounting for $23.78 per hour and benefits accounting for a cost of $10.41 per hour. U.S. compensation costs in June 2017 were $33.26 per hour, 93 cents less than in June 2018.
Chris Bergenheim is the PBN web editor. Email him at Bergenheim@pbn.com.