NEWPORT — After years of acrimonious battle, a welcome center for tourists opened quietly Thursday afternoon at The Breakers mansion with a ribbon cutting and reception.
The project had set neighbor on neighbor in Newport, as a residential neighborhood association fought for years to block the construction on the grounds of the historic Vanderbilt family mansion.
Constructed by Behan Brothers, of Newport, and designed by Epstein Joslin Architects, the welcome center includes interactive displays for visitors to the historic site, an area to purchase sandwiches that are prepackaged, and restrooms.
Construction of the $5.5 million facility began in May 2017.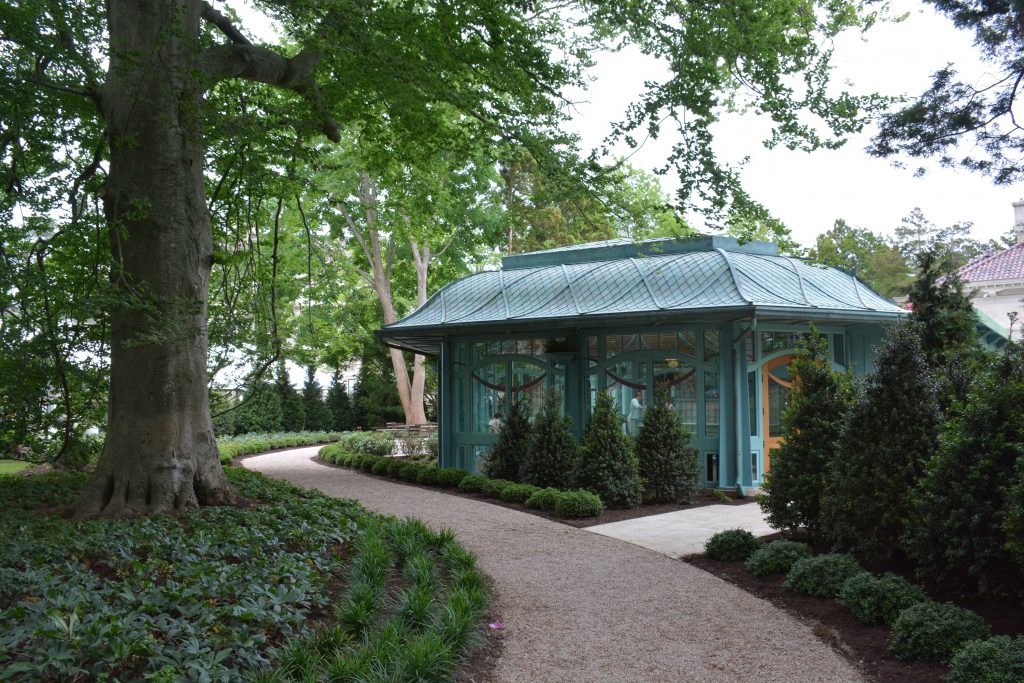 "The Welcome Center will operate virtually unseen as it supplies a gracious introduction to  all of the Preservation Society's properties," stated Preservation Society Chairman Monty Burnham.  "It will provide the cordial hospitality that our visitors deserve, with limited refreshments, climate controlled places to rest, and clean and accessible bathrooms. The 450,000 people who visit The Breakers from more than 100 countries every year deserve nothing less."
Mary MacDonald is a staff writer for the PBN. Contact her at macdonald@pbn.com.