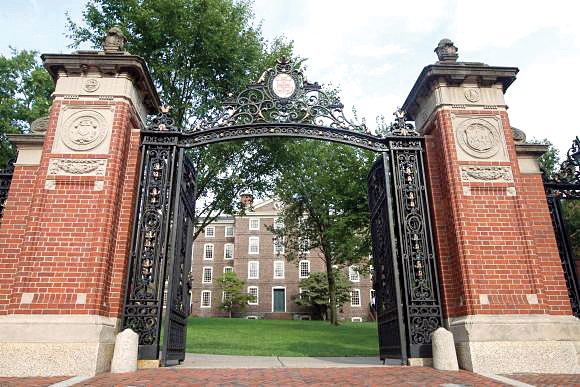 PROVIDENCE – Brown University announced plans Monday to significantly increase financial aid for U.S. military veterans who enroll over the next three to five years, with a goal of doubling the number of veteran undergraduates.
Brown President Christina H. Paxson said the university is committed to extending its need-blind admission policies to include prospective students who served in the U.S. armed forces and will make standardized entrance exam scores optional.
Announced on Veterans Day, the program will include a new partnership with the nonprofit organization Service to School, which helps military veterans make the sometimes-difficult transition to highly selective colleges and graduate schools.
Brown now has just 21 undergraduates who are student veterans. The goal is to more than double that by the start of the 2024-25 academic year.
The program has four elements, as outlined by Paxson:
Beginning with applicants seeking to enter in 2020-21, Brown will consider all student veterans on a need-blind basis, which eliminates from the admissions decision any consideration of an applicant's ability to the pay the annual tuition, which at Brown now exceeds $60,000.
The university will increase financial aid available to undergraduate student veterans, replacing family contributions with scholarship funds. And Yellow Ribbon scholarship awards, now capped at $10,000 per student, will be increased. The result is the elimination of all out-of-pocket costs toward undergraduate tuition and fees.
Brown will make the submission of standardized test scores optional, which is intended to allow veterans – many of whom completed high school several years or more ago – to more easily apply for admission.
Identify talented and high-achieving veterans as prospective undergraduates to Brown using the Service to School partnership.
The effort is expected to cost about $1.5 million to $2 million a year. Funds from an existing gift to Brown will be dedicated to the effort.
In addition, Brown will begin a $25 million endowment campaign, to enable the university to admit more students on a long-term basis.
Mary MacDonald is a staff writer for the PBN. Contact her at macdonald@pbn.com.

Want to share this story? Click Here to purchase a link that allows anyone to read it on any device whether or not they are a subscriber.