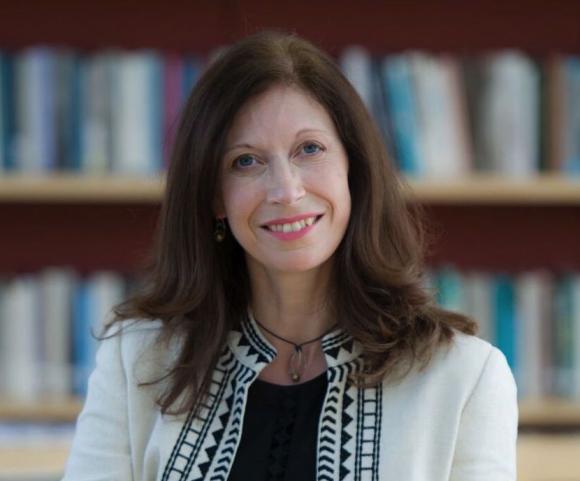 PROVIDENCE — On Friday Brown University announced Susan Moffitt, an associate professor of political science and international and public affairs, will head the A. Alfred Taubman Center for Public Policy and American Institutions, a research center at the university's Watson Institute for International and Public Affairs.
In an email announcing her appointment, Edward Steinfeld, director of the Watson Institute, called Moffitt a "distinguished scholar of public policy, bureaucracy and American political institutions, with a particular emphasis on education and public health."
His letter went on to say: "Susan will continue the effort to make Taubman the leading center worldwide for the study of U.S. public policy in comparative perspective. Moreover, Taubman will be the anchor for the Watson Institute's scholarly work on gender and public policy, and the political economy of inequality."
In a statement, Moffitt, who will start the new role on July 1, said: "I focus on developing capacity to put policies into practice that advance democratic governance and support vulnerable populations. For me, Watson provides an opportunity to move from the question 'Why does the world work the way it does?' to 'What do we do about it?'"
She is the author of "Making Policy Public: Participatory Bureaucracy in American Democracy" and "Ordeal of Equality: Did Federal Regulation Fix the Schools?"
Her portfolio includes teaching courses which cover diverse subjects including gender's relevance in U.S. policymaking, public and nonprofit leaders role in policy and social change and why well-intentioned policies sometimes produce unfortunate results.
Moffitt succeeds James Morone, professor of public policy, political science and urban studies who managed the center's partnership with the Watson Institute, whose three-year term stretched from 2014 to 2017.
Moffitt will also serve a three-year term from 2017 to 2020.
Emily Gowdey-Backus is a staff writer for PBN. You can follow her on Twitter @FlashGowdey.