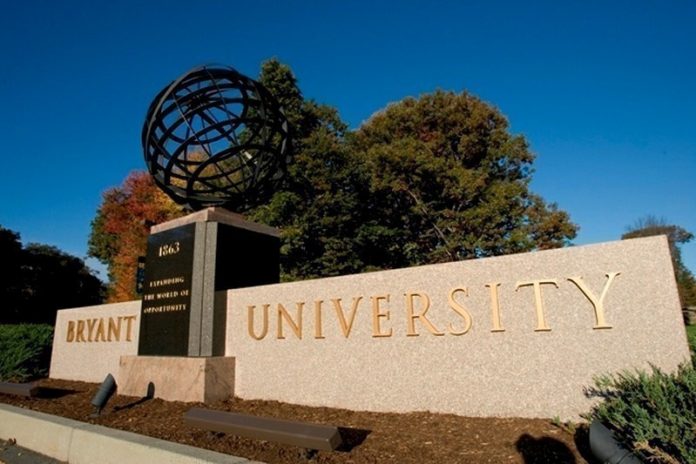 SMITHFIELD – Bryant University's capital campaign has exceeded its stretch fundraising goal of $100 million, the university announced Monday.
The original goal of the capital campaign, titled "Expanding the World of Opportunity: The Campaign for Bryant's Bold Future," was $75 million and the university said that the campaign still has several months before completion.
The campaign collection to date includes $21.5 million in new scholarship funds, $20 million in unrestricted gifts, $18 million designated for academic programs and $15.5 million designated for new and renovated facilities.
"When we launched this historic capital campaign, the entire Bryant community shared ambitious goals and the conviction that this campaign would be the catalyst to take Bryant to the next level of excellence," stated Bryant President Ronald K. Machtley. "We had a vision that this capital campaign would inspire unprecedented levels of support and provide extraordinary resources to allow us to redefine Bryant's future and set a new pace for others to follow."
The university also said that the capital campaign included the largest gift from an individual in the school's history, a $7.5 million donation from an anonymous Bryant alumnus.
The capital campaign is scheduled to conclude in late September.
"Recent gifts including the Machtleys' [$1 million gift] and our record alumnus pledge have raised the bar for others to continue this campaign's tremendous momentum," said William J. Conaty, chair of the Bryant University board of trustees.