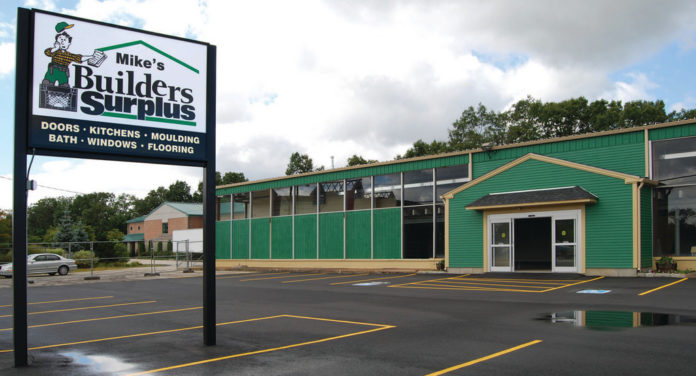 Builders Surplus recently opened its newest store at 2457 Post Road in Warwick, RI. With locations in West Warwick, Central Falls, and Jewett City, CT, the new store is now open for business and features a kitchen and bath showroom in addition to a huge selection of decorative moulding and doors.
"Builders Surplus is ready to fill your home improvement and remodeling needs," states Mike Winter, president of Builders Surplus. "When you visit our stores, with a combined warehouse inventory of well over 100,000 square feet, we are confident you'll find the products to fit your building needs at exceptional savings. And our new Warwick store is conveniently located and easily accessible from all over the state."
At Builders Surplus, there's everyday bargains on home building materials, including a great variety of exterior and interior door styles. An on-site door shop (West Warwick) is always ready for custom door sizes. You'll also find our Kitchen & Bath Showroom; replacement, new construction, architectural and surplus windows; decorative moulding; select boards; hardwood and laminate flooring; ceramic, granite, and marble tile; decking and siding; as well as other unique items from a variety of manufacturers. 
Remodeling, repairing or building your home? Since the founding of Builders Surplus in 1991, do-it-yourself homeowners and local contractors are offered low prices on a wide array of first quality building materials, surplus inventory, and everyday items for creating their dream home. All Builders Surplus stores are open Monday to Saturday.