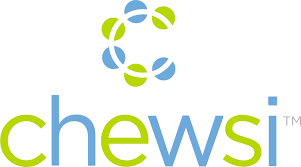 PROVIDENCE – Providence-based technology firm First Circle Inc., owned by Delta Dental, has been offering its app-based, lower-cost dental care platform Chewsidental.com, to a growing customer base this year, momentum it plans to keep rolling during a nationwide expansion.
After downloading the company's free app to a smartphone, people can search for a Chewsi dentist near them and see what they would pay for a service at that dentist. Then they use their phone to pay for the service through the secure, cloud-based Chewsi app at the time of the appointment.
Savings are realized as a result of First Circle providing a better deal to both the provider and the patient than either would normally receive from a regular insurance company, said Joseph Nagle, CEO of First Circle and Delta Dental.
If a dental patient usually pays $100 for a cleaning, for instance, they would only pay $75 using Chewsi, and their dentist would receive $67 of that. Usually, with insurance, Nagle said, the dentist wouldn't get that much of the full cost. In the process, Chewsi charges 6.5 percent of the transaction, he said.
The average savings for dental patients per procedure is 28 percent, Nagle said.
The system becomes economically workable for First Circle by increasing the volume of patients using the system, which is the reason for the company's push to expand the service nationally. Nagle said he estimates the service will be profitable in about four years.
Signing up for Chewsi is free, and there are no monthly fees. Consumers pay only for the services they need, when they need them. There are no limits or excluded services with Chewsi – from braces, implants and routine cleanings to exams, fillings and crowns, all services are eligible for Chewsi savings.
Consumers can save on cosmetic care like teeth whitening, or on braces for themselves or a child – savings typically not available through traditional insurance or discount plans.
Bill Woods Jr. of Charlestown, who hasn't had dental insurance since 2016, recently used Chewsi to save more than $1,000 on needed dental care.
"Chewsi is very easy to use," he said in a statement supplied by the company. "You just click to find a dentist and, after you have your service at the dentist, click to pay. I'll definitely use Chewsi again because you can see your savings ahead of time."
"Chewsi is a true innovation in dental care, bringing affordable dentistry to southern New Englanders with just a couple of taps on their smartphone," said Nagle. "The link between oral health and overall health is well known, yet too many Americans today are either uninsured or underinsured, limiting their access to oral health care. The savings offered by Chewsi remove a major barrier preventing consumers from getting the dental care they need. At the same time, we're helping dentists grow their practices by reaching new patients in a whole new way."
More than 2,500 dental practices in Massachusetts and Rhode Island have enlisted Chewsi's services, which are available to people whether they have health insurance or not. Before offering Chewsi in a particular state, the company builds a network of dental practices, said Nagle.
While the average dental procedure is $200, Nagle said, the dentists are able to sign up patients for more expensive work that they are less likely to postpone. One woman used the service to shop for $28,000 in dental work done over the course of seven visits, saving herself about $6,500 in the process.
Dentists are more focused on using the service to increase the work they can perform for patients, said Nagle, who said there's been little concern about the service pressuring lower prices on the market. Chewsi doesn't have to hold prices to a particular level of discount, he said. The key is to make using the service an attractive alternative to shopping on your own.
"We're trying to get to something where the user sees value," Nagle said.
Later this year, Nagle said, Chewsi will expand into Connecticut, New Jersey, New York City and Hawaii. He said he expects the service to soon be available in Iowa and Nebraska, and ultimately, operating in 15 states by next year.
"Since we joined Chewsi, more of our patients have been able to say yes to dental care," said Beth Suriani of Epic Dental in Norwood, Mass., in a statement. "Chewsi is a great way for patients to get the care they need while helping us to grow our business. We've welcomed quite a few new patients since we joined."
Employers, too, are using Chewsi as a health care resource for part-time employees and retirees, as well as for insured employees who want services not covered by their dental plan or who have exceeded the limits of their plan and need additional care.
Brian Coughlin, a human resources professional who now oversees Ocean State Job Lot's Total Rewards program, is one of many business leaders who has introduced the Chewsi solution to his full- and part-time employees.
"Chewsi is the perfect solution for our associates who aren't enrolled in OSJL's dental plan," he said in prepared remarks. "This is a great way for our associates to save significant money on dental care. We're also happy to offer this additional resource to our insured employees, helping them save on care that isn't covered by the current dental plan. Now, our insured employees can save on cosmetic services, and on any services they may still need if they've reached the maximum annual allowance of our plan."
Rob Borkowski is a PBN staff writer. Email him at Borkowski@PBN.com.