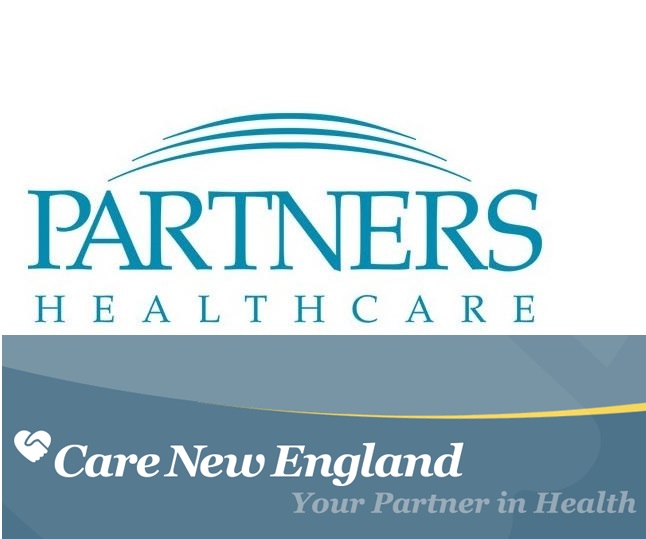 PROVIDENCE — Care New England Health System and Partners HealthCare of Massachusetts have signed a definitive agreement to merge, moving ahead in the process for the Massachusetts company to acquire CNE.
The companies announced their intent to sign the agreement in January. The plan to move forward with a definitive agreement includes Kent Hospital in Warwick; Women & Infants Hospital of Rhode Island in Providence; the VNA of Care New England, based in Warwick; Butler Hospital in Providence; and The Providence Center in several Rhode Island locations.
According to a statement from CNE, the goals of the affiliation include building on the existing clinical relationships between the parties, ensuring ongoing clinical research and educational collaboration in support of the parties' charitable missions, enabling the organizations to use their resources more efficiently and establishing effective and expanded approaches to population health management.
This agreement also builds upon the clinical affiliation between Partners' Brigham and Women's Hospital and CNE's Kent Hospital on cardiology and surgical services, a partnership that's provided Rhode Island patients with a collaborative care model since 2009, according to CNE's announcement.
"Today marks an important milestone for Rhode Island health care," said Care New England President and CEO Dr. James E. Fanale in a statement. "Care New England has made significant progress in the last year to strengthen our financial outlook, and now while we will work through this important regulatory process, I am confident our affiliation with Partners will help us further invest in quality local care for the community, building upon the tremendous successes already in place."
"We believe that this partnership will further strengthen an already robust local health care system and provide opportunities for new investments in patient care, research, and health care innovation in Rhode Island," stated Dr. David F. Torchiana, president and CEO, Partners HealthCare.
CNE announced the company and Partners will continue discussions with Lifespan. The three companies announced collaborative talks in February, which could align the market power of the state's two largest health care systems, all its hospitals and much of its health care infrastructure.
Lifespan Corp. owns Bradley Hospital in East Providence, Gateway Healthcare located in Charlestown, Johnston and Pawtucket, Hasbro Children's Hospital in Providence, Newport Hospital in Newport, Rhode Island Hospital in Providence and The Miriam Hospital in Providence.
Shortly after CNE and Partners announced their agreement, Brown University's senior leadership announced that Brown has engaged in "productive conversations with Partners HealthCare and Care New England that aim to address the concerns that [Brown President Christina] Paxson raised previously," during the past several months.
In January, Paxson urged the state to reject Boston-based Partners HealthCare's proposed acquisition of Care New England in favor of the university's own bid to join with Prospect Medical Holdings in a merger with CNE, the second largest health system in the state.
At the time, Paxson warned that Partners' proposal would shift local health care's focus to Boston and stymie the university's vision of an integrated academic health system in the Ocean State.
"Preserving and strengthening health care and biomedical research and innovation in Rhode Island continues to be an important priority," Brown University President Christina Paxson said in a statement issued by the university. "As Brown's discussions with Partners and Care New England continue, I am optimistic that we can address the various concerns that I raised earlier this year."
One important consideration for Brown and its Warren Alpert Medical School has been the integral role of an academic medical center for maintaining the strength of healthcare and economic development in the state and the region, Paxson said, which has been a focus of the ongoing talks.
Achieving a healthcare solution involving Brown, Care New England and Partners that promises to demonstrate strong benefits for Rhode Island would take the place of the alternative to the Partners acquisition that Brown had proposed with Prospect Medical/CharterCARE, Paxson said.
"Brown has a long and productive partnership with Care New England, and the continued success of Care New England is important to the University and to the people of Rhode Island. Brown will continue to support collaboration among organizations dedicated to serving the health needs of Rhode Islanders and economic development in the state," Paxson said.
CharterCare Health Partners' leadership was not convinced the merger would be a positive move for the state.
"A Partners acquisition of Care New England will be devastating for Rhode Island healthcare consumers, employers and insurance providers. Rhode Island regulators have already rung the alarm bell that Partners will use their market leverage to increase reimbursement rates if this merger moves forward," said Bill Fischer, spokesperson for CharterCARE.
"The mere contemplation of this merger has already cost Rhode Islanders hundreds of jobs with the closure of Memorial hospital, and left thousands of residents in the Blackstone Valley with inadequate access to emergency room care."
CNE cancelled plans to sell Memorial hospital in October 2017. The intended sale of the facility was originally announced in April 2017, at the same time the company disclosed its intent to join Partners HealthCare of Massachusetts. On May 10, CNE announced a financial turnaround credited in part to having closed Memorial in December 2017.
Increased demand at nearby hospitals has been partially attributed to Memorial's closure, and area residents and doctors complain there is still a need for hospital services in Pawtucket.
Pawtucket Mayor Donald Grebien reiterated the effect Memorial's closure has had on his city, and urged CNE to consider CharterCARE's proposal to restore emergency services there.
"Care New England has had every intention of merging with Partners Healthcare, even at the cost of our community hospital, as demonstrated by their recent press release touting their profits at the expense of closing Memorial. We have seen the very real effect that has had on health care and public safety in the Blackstone Valley and on area hospitals. We wish them success, and now that this transaction is complete, Care New England must turn their focus back to Memorial Hospital and seriously consider the current offer from CharterCare to purchase the facility. They committed to finding solutions to the health care needs of the entire state, and the Blackstone Valley is no exception," Grebien said.
United Nurses and Allied Professionals President Linda McDonald urged state regulators to remain diligent in their review of the merger.
"Our union looks forward to participating in thoughtful and productive exchanges with management on preserving local jobs and health services; improving working conditions for bedside caregivers and support professionals, and investing capital in Rhode Island's healthcare system," she said.
Patrick J. Quinn, Executive Vice President, District 1199 SEIU New England, was also positive and cautious about the development.
"Our membership looks forward to reviewing the details of the proposed merger application between Care New England and Partners Health Care as it goes through the regulatory process.  Any plan for a health system to merge must ensure access to high quality health care for Rhode Island patients and good jobs for hospital workers."
Rob Borkowksi is a PBN staff writer. Email him at Borkowski@PBN.com.