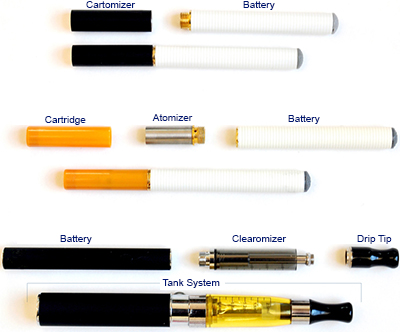 WOONSOCKET – CVS Health Corp. has announced its support for enforcement actions taken by the Food and Drug Administration to curtail the sale and marketing of electronic cigarettes to the nation's youth.
On Sept. 12, the FDA issued more than 1,300 warning letters and civil money penalty complaints, or fines, to retailers who illegally sold JUUL and other e-cigarette products to minors during a nationwide, undercover sting of brick-and-mortar and online stores this summer.
As a result of these violations of the law – and other indications that e-cigarette use among youth has hit epidemic proportions – FDA Commissioner Dr. Scott Gottlieb in a speech at the agency's headquarters signaled the agency intends to take new steps to address the challenge in a speech.
"We're committed to the comprehensive approach to address addiction to nicotine that we announced last year. But at the same time, we see clear signs that youth use of electronic cigarettes has reached an epidemic proportion, and we must adjust certain aspects of our comprehensive strategy to stem this clear and present danger. This starts with the actions we're taking … to crack down on retail sales of e-cigarettes to minors," Gottlieb said.
He said the agency will also review its policy extending the time limit for premarket authorization for some flavored e-cigarette products.
"While we remain committed to advancing policies that promote the potential of e-cigarettes to help adult smokers move away from combustible cigarettes, that work can't come at the expense of kids," Gottlieb said.
The commissioner said in the coming weeks the FDA will take additional action under its Youth Tobacco Prevention Plan to address the youth access to, and the appeal of, e-cigarettes.
"Today, we asked five e-cigarette manufacturers to put forward plans to immediately and substantially reverse these trends, or face a potential decision by the FDA to reconsider extending the compliance dates for submission of premarket applications," Gottlieb said.
The FDA also issued 12 warning letters to other online retailers that are selling misleadingly labeled and/or advertised e-liquids resembling kid-friendly food products such as candy and cookies.
The FDA had previously issued more than 60 warning letters and fines to businesses that sold JUUL-brand products to minors stemming from another enforcement blitz this past spring. The agency also recently sent letters to JUUL Labs and several other companies requiring them to submit important documents to better understand the reportedly high rates of youth use and the particular youth appeal of their products.
The agency called the enforcement actions the largest coordinated enforcement effort in the FDA's history.
"We applaud the historic enforcement actions … by FDA Commissioner Dr. Scott Gottlieb, and believe they represent the most important step the agency has taken to date to curtail youth use of e-cigarettes and flavored nicotine products," said Dr. Troyen Brennan, chief medical officer for CVS Health. "We hope the actions taken … by the FDA will reduce the number of people that are exposed to tobacco and other harmful products, which can reduce the prevalence of tobacco-related diseases, including lung cancer, heart disease and stroke, and make a significant impact on the health of our next generation."
In 2014, CVS Health announced its decision to stop selling cigarettes in all CVS Pharmacy stores, making the company the first national pharmacy chain to take this step in support of the health of its patients and customers.
In the eight months following the company's exit from tobacco, smokers in states where CVS Pharmacy had a 15 percent or greater share of the retail pharmacy market purchased 95 million fewer packs of cigarettes. The company also saw a 4 percent increase in nicotine patch purchases in the states with a CVS Pharmacy market share of 15 percent or more, in the period immediately following the end of tobacco sales.
According to findings from the CVS Health Research Institute published in the American Journal of Public Health, customers who had purchased cigarettes exclusively at CVS Pharmacy were 38 percent more likely to stop buying, and presumably stop using, cigarettes altogether.
CVS Health followed up its actions with Be The First, a five-year, $50 million initiative to help deliver the nation's first tobacco-free generation. Since it was introduced, Be The First has supported the country's ongoing efforts to prevent smoking and nicotine addiction among youth, which is critical to ending tobacco use in the United States.
By funding programs with tobacco-control advocates, including the American Cancer Society, American Lung Association, Campaign for Tobacco Free Kids, CATCH Global Foundation and Truth Initiative, CVS Health and the CVS Health Foundation have helped reach more than 4 million young people with effective antismoking education and healthy behavior programming, and are helping 146 colleges and universities advocate for, adopt and implement tobacco-free campus policies.
"We're encouraged by our contributions to a continuing decline in youth smoking rates, however far too many young people are still using a variety of harmful tobacco and nicotine products, such as e-cigarettes and vapes, that facilitate initiation of tobacco use," Brennan said.
Rob Borkowski is a PBN staff writer. Email him at Borkowski@PBN.com.