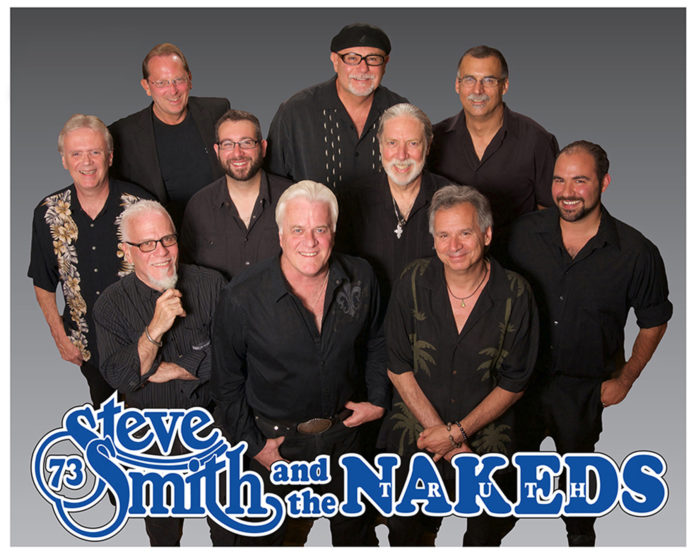 SMITHFIELD – The third annual David Louis Cunha Foundation fundraiser will be held on Saturday, July 22 at the Smithfield Elks Lodge.
Born on New Year's Day in 1994 with a congenital heart defect, Cunha dedicated much of his free time to helping local nonprofit organizations and taking on community service projects. A 2012 graduate of Smithfield High School and a member of the National Honor Society, Cunha was a junior at Rhode Island College when he unexpectedly passed away in January 2015, shortly after his 21st birthday. To honor his memory, and continue his passion for giving back, Cunha's family established the David Louis Cunha Foundation the day after his passing.
Doors open at 4 p.m. and the festivities will kick off at 5 with music performed by Kainey Dionne and a barbecue dinner. The night's entertainment also includes silent and live auctions as well as raffle prizes.
Beginning at 8, headliner Steve Smith & The Nakeds will play a four-hour set. The band's horn player, Steven DeCurtis, was one of Cunha's philosophy teachers in high school.
Funds raised during the event will support the foundation's mission of providing financial support to families with children living with life-threatening medical conditions. The foundation also awards scholarships to graduating seniors from Smithfield High School who excel in community service.
In just two and a half years, the impact of the David Louis Cunha Foundation has already been felt by local families. In 2016, the foundation awarded more than $10,000 to deserving children, including granting the wish of 4-year-old Bella Olivo through its partnership with A Wish Come True. Battling leukemia, Bella and her family went to Disney World – the same wish granted to Cunha when he was 4.
For more information about this year's fundraiser, or to purchase tickets, contact Cheryl Cunha at (401) 419-2100 or cpdcunha@cox.net or Peter Cunha at dlcf2015@gmail.com. Tickets, which cost $30 each, may also be purchased online at DavidLouisCunhaFoundation.org.
Emily Gowdey-Backus is a PBN staff writer. Email her at Gowdey-Backus@PBN.com, or you can follow her on Twitter @FlashGowdey.